Carpaine compound in Papaya leaf may be a cure for dengue fever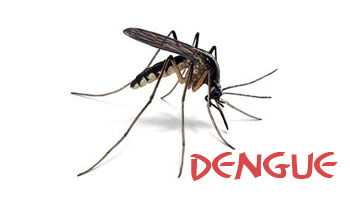 Papaya is considered to be a health-giving fruit with a lot of vitamins, antioxidants and fibre useful in improving digestion, blood glucose control in diabetics and improving wound healing.There has been a lot of debate with respect to the role of Papaya in dengue fever.
Scientists at the University of Nottingham's Malaysia Campus (UNMC) have undertaken a groundbreaking research by creating a pill out of Papaya leaves to treat patients of 'dengue fever'.A team of chemical engineers in the University's Food and Pharmaceutical Engineering Group in Malaysia are tackling the challenge of extracting the bioactive compound 'carpaine' from Papaya for use in a pill for dengue.
Papaya leaf juice has been propagated as a remedy for dengue fever in India and South East Asia and it is thought that Papaya has a compound in it that helps with blood clotting and can restrict the internal bleeding during the disease.
Dengue is a mosquito-borne viral infection.The infection causes flu-like illness and occasionally develops into a potentially lethal complication called severe dengue.The global incidence of dengue has grown dramatically in recent decades. About half of the world's population is now at risk.There is no specific treatment for dengue/ severe dengue, but early detection and access to proper medical care lowers fatality rates below 1%.A dengue vaccine has been licensed by several National Regulatory Authorities for use in people 9-45 years of age living in endemic settings.
Leading the research at UNMC, Associate Professor Dr Ching Lik Hii, said: "Dengue has been a big issue in Malaysia and other countries with similar climates for more than 20 years. People are dying and more people are being infected as the Aedes mosquito population grows and becomes more active. This global problem inspired me to look for something that is a well-known traditional plant-based remedy and make it much easier to process and consume".
"We are targeting the active bio-compound carpaine which we know can increase blood platelets and therefore helps reduce internal bleeding. We are also looking at whether the younger leaves or the older leaves contain more carpaine, and also whether the stems of the papaya plant could also be useful."
The researchers however feel that present process of extraction of a carpaine compound by using alcohol needs to be standardised. Crude carpaine material is taken out by acid-base extraction procedure which after purification steps yields 95 percent pure solid carpaine. The researchers hope to solve various problems like procurement of adequate quantity of Papaya leaves and developing best method of processing them for higher yield of carpaine before completion of a three-year project.The safety data need to be measured and reported appropriately before recommendations can be made with regard to this extract.