Carotid ultrasound -- an important tool to predict cardiovascular risk in psoriatic patients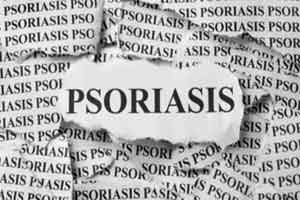 Canada: The presence of subclinical atherosclerosis as identified by carotid ultrasound increases the risk of a cardiovascular event in patients with psoriasis and psoriatic arthritis, according to a recent study published in the Arthritis & Rheumatology. Cardiovascular events include myocardial infarction, unstable angina, ischemic stroke, revascularization procedures or cardiovascular-related death
Carotid ultrasound is a painless imaging test that creates a picture of the inside of carotid arteries using high-frequency sound waves. This helps in identifying blood clots, atherosclerotic plaque buildup, and other blood flow problems.
Psoriasis and psoriatic arthritis patients are known to be at increased risk of cardiovascular events. This risk stems from a combination of traditional cardiovascular risk factors associated with psoriatic diseases, such as diabetes and hypertension, and systemic inflammation.
An important part of managing psoriatic arthritis is to assess possible outcomes. Risk stratification allows the clinician to adjust treatment to mitigate disease progression, morbidity and possible mortality.
A challenge in psoriatic disease is that traditional risk models, such as the Framingham Risk Score, do not take systemic inflammation into account and may underestimate the risk of cardiovascular events in people with psoriatic disease.
Lihi Eder, Department of Medicine, University of Toronto, Toronto, ON, Canada, and colleagues aimed to assess whether subclinical atherosclerosis, as evaluated by carotid ultrasound, could predict incident cardiovascular events in patients with psoriatic disease (PsD) and determine whether incorporation of imaging data could improve cardiovascular risk prediction by the Framingham Risk Score (FRS).
The study analyzed 559 patients with psoriatic disease of whom 42 patients had a potential for a cardiovascular event during the follow-up period and of this, 23 went on to develop a cardiovascular event (19 of which were major). Other events included: 10 myocardial infarctions (two fatal); five strokes (one fatal); 12 patients with revascularization; three patients with heart failure exacerbation; seven with angina and one with a transient ischemic attack.
The primary outcomes included major cardiovascular events, such as myocardial infarction, unstable angina, ischemic stroke, revascularization procedures or cardiovascular-related death and minor cardiovascular events such as stable angina, exacerbation of congestive heart failure and transient ischemic attack.
Also Read: People with abdominal adiposity at increased risk of psoriasis
Key findings of the study included:



The majority of patients had atherosclerotic plaques at baseline: 27 percent had unilateral plaques and 31.5 percent had bilateral plaques.




A Kaplan-Meier estimate showed that the risk of developing a cardiovascular event was significantly higher in patients with higher burden of atherosclerotic plaques at baseline.



The calculated rate of developing a first cardiovascular event and the first major cardiovascular event during the study period was 1.11 and 0.91 events per 100 patient years, respectively.


Also Read: Biologics safer than traditional methotrexate for treatment of psoriasis patients
"When combined with the Framingham Risk Score, carotid ultrasound in psoriatic patients can improve prediction of cardiovascular events, even more, allowing clinicians to stratify patients with psoriatic disease in the hopes of providing more intensive risk reduction strategies," write the authors.
"While an increase in traditional cardiovascular risk factors in patients with the psoriatic disease is partially to blame for the increase in cardiovascular events, clinicians must recognize the contribution of systemic inflammation. Goals of treatment should be a reduction in disease activity for psoriasis and psoriatic arthritis as well as prevention and treatment of comorbid conditions that increase the risk for cardiovascular events," they further added.
Finally, clinicians should consider using carotid ultrasound as a complement to traditional cardiovascular risk prediction models. This non-invasive and readily available point of care test may allow us to treat earlier and improve outcomes in our patients with psoriatic disease at increased cardiovascular risk.
To read the complete study log on to
https://doi.org/10.1002/art.40925