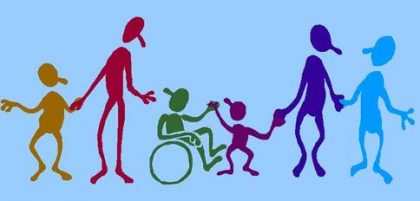 The American Academy of Pediatrics (AAP) has issued a clinical report to equip pediatricians in caring for children with special health care needs.
Children and youth with special health care needs (CYSHCN) are those who have or are at increased risk for a chronic physical, developmental, behavioral, or emotional condition and who also require health and related services of a type or amount beyond that required for children generally.
"Children and families who have special health care needs are more likely to face emotional or psychological challenges, financial problems, difficulties in school and staying motivated in studies, and bullying," said pediatrician Gerri Mattson, MD, FAAP, lead author of the report.
Read Also:Screen women for depression once during pregnancy : AAP Policy statement
In order to have proper care of such children, the AAP recommends pediatricians play a leadership role in screening and assessment, promoting health and wellness, offering flexible payments to lower financial burdens of health care, and implementing team-based strategies.
Other recommendations included are as follows:
Promote health and wellness and timely assessments of child social-emotional health, parental and/or caregiver depression, and social determinants of health.
Use practice transformation strategies, such as quality improvement, patient registries, and previsit planning, to promote psychosocial screening and assessment, referrals, and follow-up among CYSHCN and their families
Use team-based care strategies, care protocols, and dedicated care coordinators (if available) to recognize psychosocial protective factors and ameliorate risk factors. This strategy may involve collocation, consultation, co-management, and/or integration with behavioral health specialists as part of medical home and specialty care teams.
Work with child care and school staff to monitor progress, reduce absences, and improve learning experiences and academic performance.
Advocate for community-based resources and strategies to address social determinants of health and reduction of disparities for children with health issues and their families.
Promote evidence-based interventions and strategies in the medical home and subspecialty settings to support the psychosocial development of CYSHCN, parenting competencies, and family resilience
Read Also: Five antibiotic strategies to be avoided in pediatric patients : AAP
Pediatric medical home providers and parents can learn about and be linked to several homes and community-based services and supports to help assess and address psychosocial needs for special health care need children and their families.
However, AAP recommends more research be done on screening tools and adaptations to help children with special health care needs.
For full information log on to http://pediatrics.aappublications.org/content/early/2018/12/13/peds.2018-3171