Cardiology Update: Infective Endocarditis- Surgical intervention or medical management??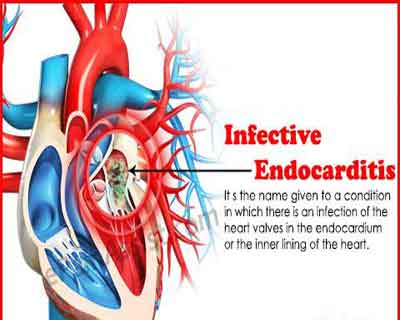 Take-Home Message
In Infective Endocarditis, medical treatment with antibiotics has always been the standard care of treatment but there has been steady increase on average by 7% in the incidents of surgical treatment from 1996-2000. Current practice guidelines suggests which is largely based on expert opinion that surgery should be considered in heart failure, features suggestive of high risk of embolism and uncontrolled infection.
Many recent studies compared surgery with conventional therapy (defined as either medical therapy or surgery at > 20 days) in patients with infective endocarditis. Surgery within 7 days or less or within 8 to 20 days each decreased the risk of mortality by more than 35% compared with conventional therapy. In-hospital mortality, embolization, heart failure, and recurrence of endocarditis were comparable between the cohorts.
Compared with conventional therapy, early surgical intervention is associated with significantly lower risk of mortality in patients with infective endocarditis.
Recently, Narayanan and colleagues (1) have summarized a review of literature concerning timing of valve surgery in patients with endocarditis. They selected 21 studies from more than 170 screened publications for analysis and focused on reported outcomes stratified by timing of surgery. Early intervention was defined as operation within 20 days of diagnosis and later operation was considered conventional treatment. The early-intervention group was further divided into surgery within 7 days and intervention between 8 and 20 days of diagnosis.
In this meta-analysis, early surgery was associated with reduced all-cause mortality and a similar reduction was apparent considering patients who had intervention within 7 days of diagnosis. The reduced mortality rates observed in patients treated surgically early did not appear to increase risk of stroke, but there was a trend toward higher risk of reinfection in the five studies that reported recurrence.
Influence on clinical practice
There has been a general trend towards intervening earlier in patients with endocarditis because of improved safety of cardiac surgery and the recognition that prolonged antibiotic therapy in an attempt to eradicate infection is not necessary in most patients.
Indeed, infection is best treated by radical debridement of the infected valve and annular tissue in combination with perioperative antibiotics. Traditional clinical indications for intervening in patients with endocarditis include persistent infection, progressive congestive heart failure related to valve dysfunction, and embolization of vegetations during antibiotic therapy.
Knowledge that early surgery may reduce overall mortality should encourage proceeding with operation when there is clear evidence of valve destruction to the point that repair or replacement is inevitable. Also, patients who seem to be at high risk for embolization because of bulky or mobile vegetations will benefit from early operation.
(3,4)
For patients with minimal valve dysfunction who respond promptly to antibiotic therapy, a trial of medical treatment is warranted. It is important to recall that only 20% to 40% of patients with endocarditis undergo valve surgery.
5
Indeed, in this review the authors point out that
early surgery may be associated with lower mortality in patients with prosthetic valve endocarditis. However,
only two studies addressed this. Other important clinical variables include bacteriology and the location and potential repairability of the involved valve. For example, antibiotic therapy is adequate to cure infection in over 95% of patients with endocarditis due to penicillin-sensitive
Streptococcus
species but medical therapy alone is less effective for patients with endocarditis caused by fungi or highly resistant organisms (eg, vancomycin-resistant
Enterococcus
, multidrug-resistant Gram-negative bacilli).
6
And, in stable patients with mitral valve endocarditis and severe valvular regurgitation who respond well clinically to antibiotic therapy, operation may be undertaken early if the valve appears repairable on echocardiography.
7,8
References
Source : with inputs