Cannabis use increases diabetic ketoacidosis risk in diabetes patients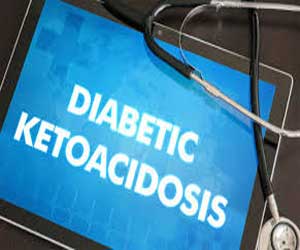 USA: The use of cannabis, also known as marijuana increases the risk of diabetic ketoacidosis (DKA) in people with type 1 diabetes (T1D), a recent study published in the Diabetes Care journal has found.
According to the Mayo Clinic, Diabetic ketoacidosis is a serious complication of diabetes that occurs when the body produces high levels of blood acids called ketones. The condition develops when the body is not able to produce sufficient insulin. Insulin plays a key role in helping sugar (glucose) to enter the cells. Glucose is a major source of energy for your muscles and other tissues. With insufficient insulin levels, the body starts to break down fat as fuel. This results in a buildup of acids in the bloodstream called ketones, eventually leading to DKA if untreated.
According to WHO, Cannabis is a generic term used to denote the several psychoactive preparations of the plant Cannabis sativa. Cannabis is by far the most widely cultivated, trafficked and abused illicit drug. Cannabis use can have an acute and chronic impact on health including impaired cognitive development, exacerbate schizophrenia in affected individuals, higher prevalence of symptoms of chronic bronchitis and a higher incidence of acute bronchitis, and lung inflammation.
Gregory L. Kinney, University of Colorado Anschutz Medical Campus, Aurora, CO, and colleagues examined the frequency of diabetic ketoacidosis in cannabis users compared with nonusers in the Type 1 diabetes Exchange clinic registry (T1DX).
The association between cannabis use by total substance score for cannabis (TSC) and DKA in the past 12 months was examined using a logistic regression model adjusted for potential confounders among adults in the T1DX.
Key findings of the study include:


Of 932 adults with type 1 diabetes, 61 had a TSC >4, which classified them as moderate cannabis users.


Adjusting for sex, age at study visit, and HbA1c, cannabis use was associated with a two-fold increase in risk for DKA among adults with type 1 diabetes (odds ratio 2.5).


"Cannabis use was associated with an increased risk for DKA among adults in the T1DX. Providers should inform their patients of the potential risk of DKA with cannabis use," concluded the authors.
More Information: "Cannabis Use Is Associated With Increased Risk for Diabetic Ketoacidosis in Adults With Type 1 Diabetes: Findings From the T1D Exchange Clinic Registry" published in the journal Diabetes Care.
DOI: https://doi.org/10.2337/dc19-0365
Journal Information:
Diabetes Care
Source : Diabetes Care