Candida Auris linked to panophthalmitis in immunosuppressed patients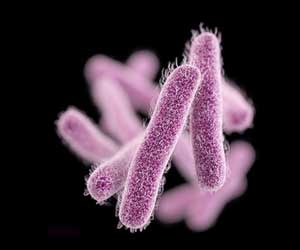 Clinicians warn that Candida Auris could cause panophthalmitis (acute inflammation of the eye) in an immunosuppressed patient. They report the case of a 30-year-old man with panophthalmitis caused by C auris in Annals of Internal Medicine.
Candida auris is a multidrug-resistant yeast, first reported in 2009 after it was found in the ear canal of a patient in Japan, has since caused invasive infections in more than 30 countries spanning every inhabited continent. It is an urgent threat because many strains are resistant to at least 2 of the 3 major classes of antifungal drugs used to treat Candida infections and because it causes outbreaks in health care settings to an extent not seen with other Candida species, Candida Auris has since been associated with hospital-acquired infection outbreaks on several continents. With 90% of C. Auris isolates resistant to fluconazole, and 40% resistant to at least two classes of antifungal agents, limited treatment options exist for patients colonized with C. Auris. Antibiotic stewardship has improved maintenance practice for central venous catheters and targeted antifungal prophylaxis can all help in C. auris prevention efforts
Researchers from Lennox Hill Hospital, New York, NY, have identified another infection caused by C Auris. A 30-year-old patient diagnosed with both HIV infection and syphilis went to the emergency department complaining of vision loss and irritation in his right eye, which quickly progressed to complete vision loss in the right eye and difficulty opening both eyes. While his heart rate was elevated, he did not have a fever. Laboratory testing confirmed the presence of yeast-like C Auris cells and the patient was treated accordingly.
According to the authors, their case confirms that panophthalmitis with C Auris may occur in an immunocompromised patient without a history of trauma and that the infection may have a severe course, resulting in loss of vision and structural integrity of the eye.
For further reference log on to:
http://annals.org/aim/article/doi/10.7326/L19-0323