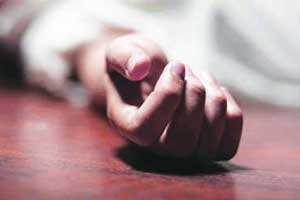 England: Patients diagnosed with cancer are at 20% increased risk of suicide compared with the general population, according to a new study published in the journal JAMA Psychiatry.
"Cancer diagnosis can cause substantial psychological distress. Patients may fear death; pain; adverse effects of treatment, such as disfigurement or loss of function; or alterations in their family and community roles. This distress may have a role in the development of suicide ideation," write the authors.
Katherine E. Henson, National Cancer Registration and Analysis Service, Public Health England, Wellington House, London, United Kingdom, and colleagues conducted the study to quantify suicide risk in patients with cancers in England and identify risk factors that may assist in needs-based psychological assessment.
For the study, the researchers collected data from patients between the age of 18 and 99 diagnosed with a malignant tumor between January 1, 1995, and December 31, 2015, and registered in the Public Health England's national cancer registration database. They collected data for cause of death through the Office for National Statistics.  Standardized mortality ratio (SMR) was defined as the number of deaths by suicide observed in the cancer population per the number of expected deaths by suicide.
Overall, 4,722,099 patients were included in the analysis, of which the majority were 60 years or older (74.3%) and white (61.06%), while just over half (50.3%) of the subjects were male, the authors stated.
Key Findings:
A total of 2491 patients (1719 men and 772 women) with cancer died by suicide, representing 0.08% of all deaths during the follow-up period.
The overall SMR for suicide was 1.20 (95% CI, 1.16-1.25) and the AER per 10 000 person-years was 0.19 (95% CI, 0.15-0.23).
The risk was highest among patients with mesothelioma, with a 4.51-fold risk corresponding to 4.20 extra deaths per 10 000 person-years.
This risk was followed by pancreatic (3.89-fold), esophageal (2.65-fold), lung (2.57-fold), and stomach (2.20-fold) cancer.
 Suicide risk was highest in the first 6 months following the cancer diagnosis.
 "Despite low absolute numbers, the elevated risk of suicide in patients with certain cancers is a concern, representing potentially preventable deaths. The increased risk in the first 6 months after diagnosis may indicate an unmet need for psychological support. The findings of this study suggest a need for improved psychological support for all patients with cancer, and attention to modifiable risk factors, such as pain, particularly in specific cancer groups," report the authors.
"Despite low absolute numbers, the elevated risk of suicide in patients with certain cancers is a concern, representing potentially preventable deaths. The increased risk in the first 6 months after diagnosis may indicate an unmet need for psychological support," conclude the authors. "The findings of this study suggest a need for improved psychological support for all patients with cancer, and attention to modifiable risk factors, such as pain, particularly in specific cancer groups."

For further reference follow the link: 10.1001/jamapsychiatry.2018.3181