Canakinumab not for heart attack prevention : FDA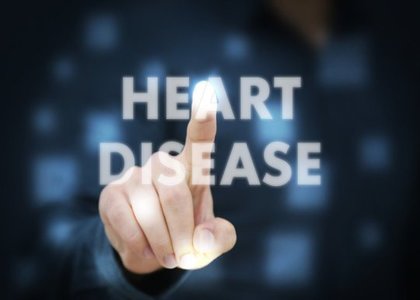 The U.S Food and Drug Administration has rejected to approve canakinumab for cardiovascular risk reduction, according to the Swiss drugmaker Novartis. The FDA says it won't approve canakinumab to prevent recurrent heart attack in certain heart disease patients and will not repurpose a drug indicated to treat periodic fever syndromes and juvenile idiopathic arthritis.
The manufacturer had sought the expanded approval Canakinumab an interleukin-1(beta) blocker following results from the CANTOS trial. In 2017, CANTOS results showed the drug reduced cardiovascular events by 15% among more than 10,000 patients with a history of myocardial infarction followed for a median of 3.7 years. The patients who had both a prior heart attack and elevated high-sensitivity C-reactive protein were randomized to canakinumab or placebo. During 4 years' follow-up, active treatment was associated with fewer episodes of recurrent heart attack and fewer cancer deaths — but with more fatal infections.
This was seen as validation of the inflammation hypothesis in heart disease, though the effect was modest and the drug made no noticeable dent in all-cause mortality.
Speaking during a recent quarterly earnings meeting, Vas Narasimhan, the chief executive officer of Novartis, said it had received a complete response letter from the FDA and that the agency "has asked additional questions and requested additional data with respect to the responder population and we're evaluating now what would be the appropriate next steps."
"Based on the correspondence, the CANTOS data would not support labelling for the use of canakinumab as a targeted therapy for those patients with cardiovascular disease who achieved a reduction of hsCRP [high-sensitivity C-reactive protein] below the 2 mg/L target," the company said in a statement.
A big challenge Novartis always faced with canakinumab, also known as Ilaris, is that it costs some $200,000 annually for treating rare inflammatory diseases like the Mediterranean fever. Cardiology drugs cost just a fraction of that, so Novartis would have had to win favourable labelling from regulators.
That combination of small benefit and the high price raised questions about Novartis's ability to actually sell the drug for this indication, but evidently, the company thought it was worth the effort.
In trials for heart disease, the investigators also found a decreased risk of lung cancer among canakinumab recipients. For that reason, Novartis said its phase III canakinumab trials in non-small cell lung cancer would continue and the first study would be completed in 2022.
Notably, the potential benefits of canakinumab come with an important trade-off: the drug was associated with an increased risk of fatal infection in CANTOS.