Can Turmeric supplementation lead to Anaemia?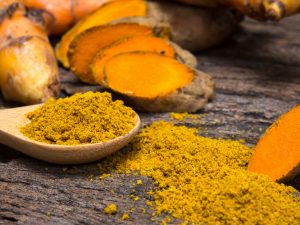 Turmeric supplementation is increasingly common in a variety of conditions like injury as a home remedy for a long time. Lately, Turmeric is among the few spices which have been reported to possess medicinal qualities. It is a natural source of curcumin and is under intense investigation as an anti-neoplastic and anti-inflammatory agent.
Can Turmeric supplements lead to Anaemia?
It is a big 'Yes' if we go by a recently published report of a case study. The report describes the case of a 66-year-old male physician who developed iron deficiency anaemia likely due to turmeric supplementation and highlights the importance of increasing awareness of this association.
Please also read-
Turmeric may help fight drug-resistant tuberculosis
According to history, the patient in question a physician himself was experiencing an osteoarthritis flare following steroid therapy. He began self-treating with six turmeric extract capsules (538 mg) daily for relief of his symptoms. He also had a history of recurrent prostate cancer which was treated with radiation as well as 6 months of androgen depletion therapy.
Please also read-
Eye drops with Turmeric-derivative may be new treatment of glaucoma
Following his treatment, the patient experienced significant myopathy and reported a drop in his marathon times. After treatment with prednisone was initiated for possible bronchiolitis, the physician developed increasing muscle weakness. Prednisone was then tapered, however, the physician developed substantial tendinitis, arthritis, as well as small left knee effusion.
During this time, his haemoglobin never rose above 12 and his iron and ferritin levels were consistent with iron deficiency. Despite initiating "Gentle Iron" (28mg of elemental iron) twice daily, his iron and ferritin levels decreased. Both upper and lower endoscopies were normal and his Stool Hemoccult was negative.
Two weeks after stopping the turmeric and continuing his usual iron supplement, his haemoglobin had returned to normal, with normalizing iron studies. Turmeric was associated with significant iron deficiency anemia, consistent with the binding of available iron in the gut and the prevention of absorption. This resolved after the turmeric was stopped, consistent with animal studies.
This may be the first case of documented iron deficiency anemia in people due to turmeric supplements. Given the widespread use of turmeric and curcumin supplements across many illnesses, further attention is warranted.
The carry home point is that all patients presenting with iron deficiency anaemia should be queried about the use of Turmeric as a supplement.