Can one get cancer through Tapeworm?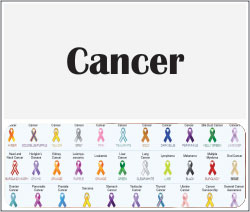 It is a known fact that cancer is not a contagious disease but the case of a Colombian man makes us virtually believe that cancer can be contagious.
An unusual and unique case was reported by the scientists from the Centers for Disease Control and Prevention (CDC) and published in NEJM showcased that rapidly growing tumors in the lungs of a Colombian man weren't actually made of human cells, but were from a tapeworm living inside him.
This is the first known report of a person becoming sick from cancer cells that developed in a parasite, Hymenolepis nana, the dwarf tapeworm, the researchers said.
"We were amazed when we found this new type of disease—tapeworms growing inside a person, essentially getting cancer, that spreads to the person, causing tumors," said study researcher Dr. Atis Muehlenbachs, a staff pathologist at the Centers for Disease Control and Prevention's Infectious Diseases Pathology Branch (IDPB).
Read Also; Tapeworm drug could lead the fight against Parkinson's disease
The doctors in Colombia asked CDC to help diagnose bizarre biopsies from lung tumors and lymph nodes of a 41-year-old man who was HIV positive. The tumors looked similar to human cancer, but initial CDC lab studies revealed the cancer-like cells were not human.
Researchers with IDPB, the CDC unit dedicated to investigating cases of unexplained illness and death, initially questioned whether it was unusual cancer or an unknown infection. The growth pattern was decidedly cancer like, with too many cells crowded into small spaces and quickly multiplying. But the cells were tiny about 10 times smaller than a normal human cancer cell. The researchers also noticed cells fusing together, which is rare for human cells.
The researchers performed several tests and eventually found DNA from H. nana tapeworms in the man's tumor. It took three years to arrive at the final conclusion that the patient had developed cancer. Unfortunately, the man died 72 hours later.
Read Also: ILBS doctors remove 6 foot tapeworm from patients intestine
Normally, people infected with this worm are asymptomatic and their immune system expels the worm over time. The weak immune system of the HIV-positive patient allowed the tapeworm to thrive in his intestines.
Few viruses, including human papillomavirus, Epstein-Barr virus, and human T-cell lymphotropic virus 1, may trigger the development of cancer but no cancer is initiated by themselves as was introduced by the tapeworm in the CDC study.
Drugs to treat tapeworm infections may not be effective against tapeworm cancer cells in people. It is also not clear whether chemotherapy or radiotherapy is beneficial in such a case. Physicians in developing nations should be aware of the possibility of similar illnesses, especially if they have immunocompromised patients having tumors.
For full information log on to https://www.nejm.org/doi/full/10.1056/NEJMoa1505892#t=article
Source : With inputs from NEJM