Can Lung ultrasound replace X-ray in mechanically ventilated patients ?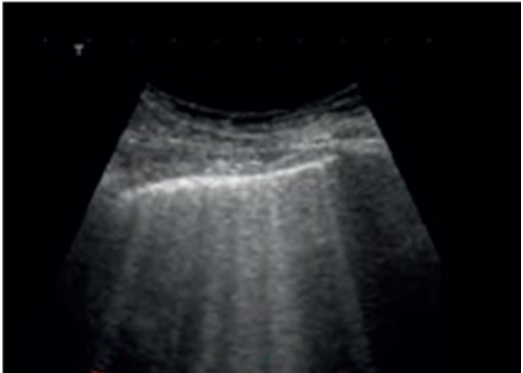 Chest radiography remains the first routine radiologic examination in mechanically ventilated patients but chest ultrasound provides more accurate information, with less ionizing radiation and less time delay.CT is more accurate than CXR, but poses higher risks, costs, and logistical hurdles.Dr.Magdy M.Khalil and associates conducted a prospective analytical study to compare between the sensitivity of chest ultrasound and routine daily chest X-ray in the diagnosis and follow up of diseases in mechanically ventilated patients admitted at Respiratory ICU of the Ain Shams University Hospital.They found that Lung ultrasound (LUS) is far more sensitive than and comparably specific to chest X-ray (CXR) as the first-line diagnostic tool for ICU patients with respiratory symptoms.The findings have been published in Journal of Critical Care Medicine.
The researchers conducted a Systematic review and meta-analysis of 10 observational studies (n=543) plus 4 abstracts (n=323) comparing accuracies of either CXR or LUS to chest CT in critically ill adults.The Outcome was: diagnostic accuracy of CXR and LUS for a range of lung pathologies.
They found Chest X Ray sensitivity 0.49 (95% CI, 0.40-0.58); specificity 0.92 (95% CI, 0.86-0.95; high heterogeneity).The Lung Ultasound sensitivity 0.95 (95% CI, 0.92-0.96); specificity 0.94 (95% CI, 0.90-0.97; moderate-to-high heterogeneity).LUS sensitivity and specificity were both ≥90% for lung contusion, interstitial syndrome, pleural effusion, and consolidations.
The researchers concluded that Chest ultrasound is a reliable tool for evaluation of mechanically ventilated patients."Our results contradict the widely held belief that chest radiograph should be the primary thoracic imaging modality in the ICU." Authors said.The limitations of the study include LUS accuracy for detecting pneumothorax not investigated.Most studies were small; all had important shortcomings.
For further Reference log on to : https://doi.org/10.1016/j.ejcdt.2015.04.007