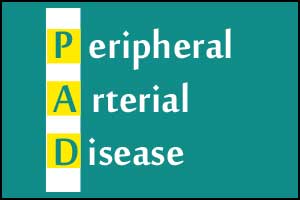 Calcium Channel Blockers may reduce Peripheral Arterial Disease Risk in High BP patients.
According to results presented at the Scientific Sessions of the American Heart Association, held November 10-12, 2018, Calcium channel blockers(CCBs) may be effective in averting peripheral artery disease (PAD) in patients with hypertension.
If high blood pressure is left untreated for a long time, it can put extra strain on the arteries of arms and legs and may cause the blood vessels in the legs to narrow, causing painful cramps.
High BP can cause arteries to become more narrow as it can damage the arteries, and fatty deposits can build up around the areas of damage. These deposits make the arteries narrower resulting in poor circulation in the legs and feet. These problems are known as peripheral artery disease (PAD).
The prevalence of peripheral arterial disease (PAD) worldwide has been estimated at between 4.5% and 29%. PAD has been associated with male gender, advanced age, diabetes, hypertension, hypercholesterolaemia and smoking.
Researchers reviewed data from the MEDLINE and Cochran Central Register of Controlled Trials published between 1982 and 2018 to evaluate the effect of CCBs as the main prevention strategy for PAD in individuals with hypertension.
Of the 928 trials reviewed, the researchers relied on 8 studies, which included 72,442 participants. The treatment group received either dihydropyridines or nondihydropyridines; the control group received placebo or active treatment with an ACE-I, a beta-blocker, or a diuretic.
PAD events occurred in 547 (2%) individuals out of 27,737 who were receiving CCBs. In the control group, 1264 (3%) participants out of 43,894 experienced PAD events. Based on the random effect model, participants in the CCB group experienced a risk reduction of 30% (95% CI, 14%-42%; P <.001) compared with the control group.

"Our findings suggest that calcium channel blockers can be effective in preventing PAD in hypertensive patients," the researchers concluded.