Calcium build-up in arteries a predictor of heart attack : JACC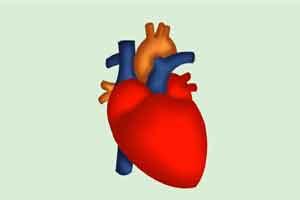 Patients without calcium build-up in the coronary arteries had significantly lower risk of future heart attack or stroke and measuring calcium build up in arteries can be a good way of assessing the risk of heart attack and stroke , finds a study appearing online in the journal of American College of Cardiology .
The findings suggest that individuals with no calcium buildup in their blood vessels may not have to take statins despite the presence of other risk factors that cause coronary disease.
These individuals had less than a three percent chance of a cardiovascular event over the next decade - even though many had well-known risk factors.
"The event rates when coronary calcium is absent are low," said preventive cardiologist Dr. Parag Joshi from UT Southwestern's medical center.
A CT scan is a test that is easily done and can give a lot more information about the patient's 10-year risk.
Calcium accumulates in the arteries of the heart after plaque builds up and calcifies over time.
The researchers looked at CT scans of the chest and heart of 6,184 people aged 45 to 84, who had never had a heart attack or stroke and were participants in a large, multi-site, multi-year study known as MESA (Multi-Ethnic Study of Atherosclerosis).
About half of the participants showed no calcium deposits in their heart arteries, meaning they had a coronary artery calcium (CAC) score of zero.
"A CAC score can really add to the clinician-patient discussion over whether or not to start a statinfor primary prevention of heart attacks and strokes," Dr. Joshi said.
The new findings appear online in the Journal of the American College of Cardiology: Cardiovascular Imaging.