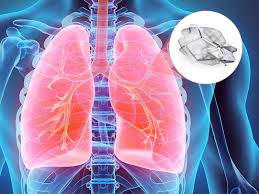 Bronchiectasis is a chronic inflammatory disease characterized by a recurrent cycle of respiratory bacterial infections associated with a cough, sputum production and impaired quality of life. Antibiotics are the main therapeutic option for managing bronchiectasis exacerbations.Dr.Sally Spencer and colleagues conducted a review to determine the comparative efficacy and safety of oral versus inhaled antibiotics in the treatment of adults and children with bronchiectasis.The new Cochrane review has concluded that there is currently no evidence indicating whether orally administered antibiotics are more beneficial than inhaled antibiotics in the treatment of bronchiectasis.
A total of 313 unique records were identified through database searches and a further 21 records were selected from trial registers. The number of records excluded based on title and abstract alone was 307 and a further 27 were excluded after examining full-text reports. Consequently, the reviewers could identify no studies for inclusion in the review.
"There is currently no evidence indicating whether orally administered antibiotics are more beneficial compared to inhaled antibiotics", the authors concluded. They pointed to the recent European Respiratory Society guidelines for the management of adult bronchiectasis as a "practical approach to the use of long-term antibiotics" but said "new research is needed comparing inhaled versus oral antibiotic therapies for bronchiectasis patients with a history of frequent exacerbations, to establish which approach is the most effective in terms of exacerbation prevention, quality of life, treatment burden, and antibiotic resistance".More research studies are needed to evaluate the effectiveness of oral antibiotics compared to inhaled antibiotics for reducing the rate of chest infections and the chances of developing resistance to antibiotic therapy.
Anjali Nimesh Joined Medical Dialogue as Reporter in 2016. she covers all the medical specialty news in different medical categories. She also covers the Medical guidelines, Medical Journals, rare medical surgeries as well as all the updates in medical filed.
She is a graduate from Dr. Bhimrao Ambedkar University.
She can be contacted at editorial@medicaldialogues.in
Contact no. 011-43720751