Brivaracetam approved for Partial-Onset Seizures in Kids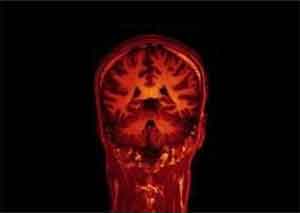 The Food and Drug Administration (FDA) has approved Briviact (brivaracetam; UCB) tablets and oral solution as monotherapy and adjunctive therapy in the treatment of partial-onset seizures in patients aged ≥4 years. Briviact injection, however, is still only indicated to treat partial-onset seizures in patients aged ≥16 years.
Partial seizures (also called Focal
seizures and localized seizures) are seizures which affect initially only one hemisphere of the brain.
When initiating treatment, gradual dose escalation is not required. The recommended starting dosage is 50 mg twice daily (100 mg per day). Based on individual patient tolerability and therapeutic response, the dosage may be adjusted down to 25 mg twice daily (50 mg per day) or up to 100 mg twice daily (200 mg per day). For all stages of hepatic impairment, the recommended starting dosage is 25 mg twice daily (50 mg per day) and the recommended maximum dosage is 75 mg twice daily (150 mg per day)
The BRIVIACT injection may be used when oral administration is temporarily not feasible. The injection should be administered at the same dosage and same frequency as BRIVIACT tablets and oral solution. The clinical study experience with BRIVIACT injection is limited to 4 consecutive days of treatment.
Brivaracetam displays a high and selective affinity for synaptic vesicle protein 2A (SV2A) in the brain, which may contribute to the anticonvulsant effect.
The pharmacokinetics of brivaracetam are similar when used as monotherapy or as adjunctive therapy for the treatment of partial-onset seizures.
The most common side effects of BRIVIACT include:


sleepiness


dizziness


feeling tired


nausea and vomiting


Drug Interaction is found with the following


Rifampin


Carbamazepine


Phenytoin


The expanded approval was supported by extrapolated efficacy data from placebo-controlled studies in adults with partial-onset seizures. Additional pharmacokinetic and open-label safety studies in patients aged 4 to <16 years were also conducted and the data showed a similar drug-response relationship between adults and pediatric patients. In addition, the safety and tolerability of Briviact were similar in patients aged 4–16 years compared with adults. Somnolence, sedation, dizziness, fatigue, nausea, and vomitings were the most common adverse reactions seen in adult and pediatric patients.
BRIVIACT can be initiated with either intravenous or oral administration. It may be taken with or without food and should not be chewed or crushed.
Abrupt withdrawal should be avoided from BRIVIACT in order to minimize the risk of increased seizure frequency and status epilepticus.
For more information log on to: Briviact.com.
Source : press release