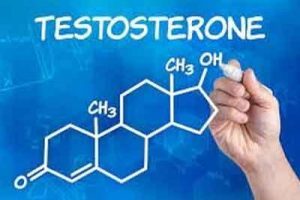 British Society for Sexual Medicine has released its new Guidelines on Adult Testosterone Deficiency with Statements for UK Practice that have been published in Journal of Sexual Medicine.Testosterone deficiency (TD) is an increasingly common problem with significant health implications, but its diagnosis and management can be challenging.The guidelines were prepared to help guide UK practitioners on effectively diagnosing and managing primary and age-related TD.
Hackett G and associates derived evidence from Medline, EMBASE, and Cochrane searches on hypogonadism, testosterone (T) therapy, and cardiovascular safety from May 2005 to May 2015 and further searches continued until May 2017.In the Guidelines ,25 statements are provided, relating to 5 key areas: screening, diagnosis, initiating T therapy, benefits and risks of T therapy, and follow-up. 7 statements are supported by level 1, 8 by level 2, 5 by level 3, and 5 by level 4 evidence.
Major Recommendations:
 All men presenting with Erectile Dysfunction, loss of spontaneous erections, or low sexual desire must be screened for Testosterone Deficiency .
All men with type 2 diabetes mellitus, BMI >30 kg/m2, or waist circumference >102 cm must be screened for Testosterone Deficiency.
All men on long-term opiate, antipsychotic, or anticonvulsant medication must be screened for Testosterone Deficiency.
Diagnosis of Testosterone Deficiency should be restricted to men with persistent symptoms suggesting TD and confirmed low Testosterone.
For diagnosing Deficiency  fasting T levels in the morning before 11 AM, should be measured because nonfasting levels could be up to 30% lower.and  total testosterone (TT) assessment must be repeated on ≥2 occasions by a reliable method.
Free testosterone (FT) must be measured in men with levels close to the lower normal range (8-12 nmol/L) or those with suspected or known abnormal sex hormone binding globulin (SHBG) levels. Also  luteinizing hormone (LH) serum levels  must be assessed to differentiate primary from secondary TD.
Cardiovascular, prostate, breast, and hematologic assessments must be carried out before start of treatment.
Assess prostate health by PSA and DRE before commencement of testosterone replacement therapy followed by PSA at 3-6 months, 12 months, and every 12 months thereafter.
Testosterone therapy should be given   to symptomatic men with TD syndrome for treated localized low-risk prostate cancer (Gleason score <8, stages 1-2, preoperative PSA level <10 ng/mL, and not starting before 1 year of follow-up) and without evidence of active disease (based on measurable PSA level, DRE result, and evidence of metastatic disease).
Assessment of response to Testosterone therapy should be done at 3, 6, and 12 months initally and every 12 months thereafter with an aim for achieving a target TT level of 15-30 nmol/L for optimal response.
Improving the diagnosis and management of TD in adult men should provide somatic, sexual, and psychological benefits and subsequent improvements in quality of life.Therefore clinicians need to manage patient needs and clinical expectations armed with the best clinical evidence and the multidisciplinary expert opinion available by following the guidelines.
For further reference log on to : DOI: 10.1016/j.jsxm.2017.10.067