Brexanolone first-ever drug to be approved for Postpartum Depression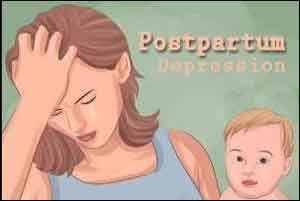 Postpartum depression (PPD) is a readily identified major depressive disorder that is the most common medical complication of childbirth, affecting a subset of women typically commencing in the third trimester of pregnancy or within four weeks after giving birth.It is a serious mental health disorder that negatively impacts all members of a family and for which there are no approved therapies.There is currently no FDA approved treatment for PPD. Using the Pregnancy Risk Assessment Monitoring System (PRAMS), the Centers for Disease Control and Prevention (CDC) found that the rate of women who experience PPD is around 1 in 9. The new drug may fulfill the unmet need in the treatment of postpartum depression.
Sage Therapeutics(NASDAQ: SAGE), a clinical-stage biopharmaceutical company developing novel medicines to treat life-altering central nervous system (CNS) disorders,has announced that the Company has submitted a New Drug Application (NDA) to the U.S. Food and Drug Administration (FDA) for its lead product candidate, an intravenous formulation of brexanolone (SAGE-547), for the treatment of postpartum depression (PPD).
Brexanolone is a proprietary allosteric modulator of both synaptic and extrasynaptic GABAA receptors. The NDA is supported by 3 multicenter, randomized, double-blind, placebo-controlled trials(Study 202A, Study 202B, and Study 202C) in women with moderate to severe PPD who were screened ≤6 months after giving birth.