Breast elastography- A useful tool for breast cancer detection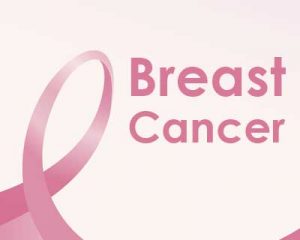 Orlando, FL: Breast elastography despite being a promising tool for distinguishing between benign and malignant lesions is overlooked for the evaluation of breast cancer, according to a recent study.
The study was presented at the American Institute for Ultrasound in Medicine (AIUM) meeting in Orlando, FL by Dr. Stamatia Destounis of Elizabeth Wende Breast Care in Rochester, NY.
According to Dr. Destounis, breast elastography is an overlooked tool for evaluating breast cancer, especially since it shows promise for helping radiologists distinguish between benign and malignant lesions. Since ultrasound is convenient, easily accessible, and less expensive than some other modalities, it's a helpful tool in the breast cancer detection arsenal. And since it can help characterize breast lesions, breast elastography could have downstream effects on patient care, according to Dr. Destounis.
"Identifying the relative tissue stiffness can help clinicians distinguish between benign and malignant lesions, which in turn has the potential to reduce unnecessary biopsies," she said.
She further adds that despite the availability of breast elastography for more than 15 years, it is still not widely implemented due to the lack of consistency of various methods, particularly in color scale interpretation. "As research continues and elastography is used in clinical practice, there's a need for standardization of the color scale," she notes.
Also Read: Adding Ultrasound to Mammography does not improve breast cancer detection: JAMA
Elastography can be performed in static and dynamic modes, and consensus about which mode is better is generally lacking. Static elastography includes strain imaging, while dynamic elastography includes shear wave. Strain elastography is the most widely used technique, estimating the relative stiffness of a particular area compared with other tissue.
In strain elastography, tissue stiffness data are displayed in a color map that is superimposed on a real-time grayscale image. Cancers tend to appear larger on strain elastography than on B-mode ultrasound, and benign lesions tend to appear smaller; this size change between the modes has shown to be highly sensitive and specific for characterizing breast lesions, Destounis said.
Studies have demonstrated that strain elastography is effective for detecting breast cancer, but it does have its drawbacks.
"It can be difficult to measure the amount of force during compression, and absolute elasticity can't be calculated," she said.
Also Read: First-ever MRI waistcoat shall improve breast cancer screening
As for shear-wave elastography, it offers a real-time, quantitative assessment of tissue stiffness; rather than relying on external compression, it uses short acoustic pulses to identify stiffness. To characterize breast lesions, clinicians should focus on the area of highest stiffness in the lesion. But be careful, Destounis cautioned.
"Some breast cancers don't allow for adequate shear-wave generation and may appear black -- that is, no shear-wave speed calculated or with a low shear-wave speed due to noise," she explained.