Breast cancer survivors likely to die from noncancer causes, years after treatment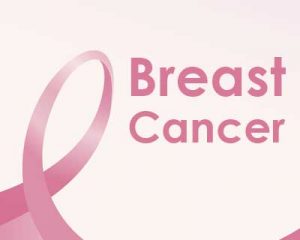 Delhi: Breast cancer survivors are at increased risk of death from other cancers, stroke, heart disease, and infections after the treatment, a recent study published in the journal Cancer has found.
Breast cancer is the most common primary malignancy and the second most common cause of cancer-related deaths among women in the US. With advances in the treatment, BC mortality and survival rates have improved in the last 4 decades. Because of the decreased BC mortality and improved survival worldwide, patients live long enough after a BC diagnosis to a point where non-cancer related comorbidities may significantly impact their overall survival.
The objective of the study by Mohamad Bassam Sonbol, Mayo Clinic Arizona, Phoenix, Arizona, and colleagues was to assess and quantify the causes of death after BC diagnosis.
The researchers studied 754,270 women with BC in the US who were diagnosed from 2000 through 2015. The women were retrieved from the Surveillance, Epidemiology, and End Results (SEER) program. Standardized mortality ratios (SMRs) for causes of death were calculated.
Read Also: Even modest weight loss lowers breast cancer risk in women over 50 yrs, finds study
Key findings of the study include:


Of the included patients, 183,002 (24.3%) died during the follow‐up period


The greatest proportion of deaths (46.2%) occurred within 1 to 5 years after diagnosis.


Most deaths occurred from BC itself or from other cancers, and the number of BC deaths decreased as more years passed after diagnosis.


The most common noncancer causes of death within <10 years after diagnosis were heart diseases followed by cerebrovascular diseases.


More than 10 years after diagnosis, the most common noncancer causes of death were heart diseases followed by Alzheimer's disease.


Patients had a statistically significant higher risk of death from chronic liver diseases within 5 to 10 years after diagnosis compared with the general population (SMR, 1.23) and had statistically significant higher risks of death from Alzheimer disease (SMR, 1.21) and from diseases of the heart (SMR, 1.06) >10 years after diagnosis.


Read Also: Going for Hair Dye or Chemical Straigthening? Beware of Breast Cancer risks, says study
"Deaths from non-BC causes account for a significant number of deaths among patients with BC during the duration of follow-up after diagnosis. The most common causes of non-BC deaths during the follow-up periods after cancer diagnosis were diseases of the heart and cerebrovascular diseases," wrote the authors
"These findings provide important insight into how BC survivors should be counseled regarding future health risks," they concluded.
The study, "Causes of death after breast cancer diagnosis: A US population‐based analysis," is published in the journal Cancer.
Source : With inputs from Cancer