Breast cancer patients still require biopsy, imaging after mastectomy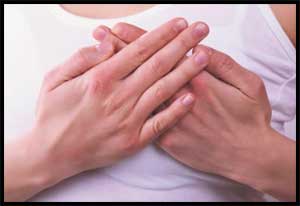 New York: A new study published in the Annals of Surgical Oncology finds that about 10–15.5% of breast cancer patients who undergo mastectomy require subsequent imaging, and about 6–8% undergo biopsy. Since, the yield of malignancy is low (approximately 1%) so, the need for biopsy and imaging after mastectomy is not eliminated.
"This information is critical for patient expectation and understanding related to surgical decision making," write the authors.
There is an increase in the proportion of patients eligible for breast-conservation therapy (BCT), less radical cancer surgery than mastectomy, yet opting for mastectomy. This decision is often driven by their desire to eliminate any future biopsy/or screening of the remaining breasts.
Elisa Port, Department of Surgery, Icahn School of Medicine at Mount Sinai, New York, US, and colleagues conducted the study to investigate the incidence of post-mastectomy imaging and biopsy.
For the purpose, the researchers performed a retrospective review of 185 unilateral mastectomy (UM) UM and 200 bilateral mastectomy (BM) cases managed at a single institution. The patients were followed for a mean of 30 months.
Also Read: Innovative microsurgery technique for reconstructing breast after mastectomy
Key Findings:


Of the 185 UM patients, 19 (10%) underwent ipsilateral imaging (all ultrasounds) for physical examination findings, 11 (6%) underwent biopsy, and 2 (1%) had malignant findings.


Of the 200 BM patients, 31 (15.5%) required imaging (29 ultrasounds and 2 MRIs), with 76% of the ultrasounds performed on the side with previous cancer.


16 (8%) of the BM patients had biopsy, with 11 (69%) of the 16 biopsies performed on the ipsilateral side.


Three (1.5%) of the biopsies done on ipsilateral side demonstrated malignancy, whereas all the contralateral biopsies were benign.


Also Read: JAMA Study Examines Use of Fat Grafting for Postmastectomy Breast Reconstruction
"Given the extent to which the avoidance of future imaging plays a role in decision making by a subset of women who opt for mastectomy, this information is critical for patient understanding and for establishing reasonable postoperative expectations regarding the potential need for future imaging, even with UM or BM," concluded the authors.
For further reference log on to
https://doi.org/10.1245/s10434-018-6735-8
Source : With inputs from Annals of Surgical Oncology