Breakthrough- Single use of new regenerative tissue closes burns wound by three months: clinical trial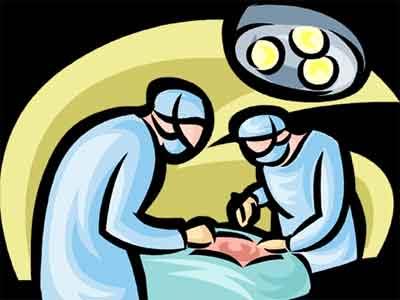 Treatment with a single application of StrataGraft new regenerative tissue resulted in wound closure by three months in burns finds clinical trial. StrataGraft is an investigational regenerative tissue manufactured by Mallinckrodt plc- a leading global biopharmaceutical company.
The results of its Phase 1b clinical trial have been published in the journal of the International Society for Burn Injuries (ISBI).
Autograft is considered to be a standard of care by many for deep partial-thickness thermal burns, complex skin injuries in which the burn extends into the lower dermis (skin below the surface of the outer layer of skin), as well as the entire epidermis (outer layer of skin). As autograft involves the surgical harvesting of healthy skin from an uninjured site on the patient and transplanting the skin graft to the injury, patients have two wounds requiring care. Not only do patients experience increased pain, but both the burn injury site and the donor site are at increased risk of infection, scarring and impaired skin function.
Study data of new regenerative tissue showed that treatment with a single application of StrataGraft tissue resulted in wound closure by three months in 27 of 29 study participants. None of these 27 study participants required the harvest of donor skin (autograft) by 28 days after application. Additionally, the observed characteristics of the wounds treated with StrataGraft were comparable to those treated with an autograft at 12 months after treatment. The safety and effectiveness of StrataGraft have not yet been established by the U.S. Food and Drug Administration (FDA).
"In the last two to three decades, survival among burn patients has increased, but there have been few advances in the treatment of severe burn wounds. New approaches are needed to help minimize the challenges associated with autografting, the current standard of care," said Dr. James H. Holmes IV, Director of Wake Forest Baptist Medical Center's Burn Center. "The results of the Phase 1b study of StrataGraft are encouraging and suggest that this investigational regenerative tissue could potentially reduce or eliminate the need for autografting, which may minimize pain and other risks."
"Based on the positive efficacy and safety results of the Phase 1b study, we advanced the clinical development of StrataGraft tissue and recently completed enrollment in a pivotal Phase 3 trial evaluating StrataGraft in adults with deep partial-thickness thermal burns," said Steven Romano, M.D., Executive Vice President and Chief Scientific Officer at Mallinckrodt. "We are appreciative of the patients who have participated in the clinical development program for StrataGraft. If data from the pivotal Phase 3 trial are supportive, we anticipate submitting a Biologics License Application to the FDA in 2020. We believe that StrataGraft if approved, has the potential to revolutionize the treatment of patients with deep partial-thickness thermal burns, and we are committed to bringing it to patients in need as quickly as possible."
Top-line data from the StrataGraft Phase 3 pivotal trial are expected to be released in the next few months.
Design and Results of StrataGraft Regenerative Tissue Phase 1b Study
The prospective, randomized, controlled, open-label, multicenter, dose-escalation Phase 1b study (STRATA2011) assessed the safety, tolerability and efficacy of a single application of StrataGraft tissue compared with autograft for the treatment of deep partial-thickness thermal burns. A total of 30 study participants ages 18 to 65 years with deep partial-thickness thermal burns of 3-49% total body surface area (TBSA) were treated with StrataGraft in three dose-escalation cohorts of 10 patients each:


Cohort 1: ≤220 cm2 refrigerated StrataGraft tissue


Cohort 2: ≤440 cm2 refrigerated StrataGraft tissue


Cohort 3: ≤440 cm2 of cryopreserved StrataGraft tissue


Two areas of deep partial-thickness burns on the upper or lower extremities or torso of each study participant were randomly assigned 1:1 to receive StrataGraft or autograft control treatment. The coprimary endpoints of the study were the percent area of the StrataGraft treatment site requiring autografting by Day 28 and wound closure (defined as ≥95% re-epithelialization with the absence of drainage) of the treatment sites at three months post-treatment. Secondary efficacy endpoints included the proportion of treatment site wounds completely closed, percent wound closure, cosmesis (physical appearance) of treatment and donor sites, and donor site pain.
Key primary and secondary clinical endpoint findings included the following:


Study participants experienced a reduction in the percent area autografted at the StrataGraft tissue treatment site relative to the autograft treatment site. By Day 28, no StrataGraft-treated sites required autografting.


By three months post-treatment, 27 of 29 study participants (93%) in the intent-to-treat population achieved wound closure at the burn site treated with StrataGraft.


Overall, the proportion of treatment site wounds that achieved closure was not statistically different between StrataGraft and autograft treatment (p=0.491).


Evaluation of scarring using Patient and Observer Scar Assessment Scale (POSAS) scores showed no significant differences between outcomes for StrataGraft and autograft treatment sites at any timepoint as assessed by clinical observers, or at 12 months after treatment as assessed by study participants.


Wounds treated with StrataGraft did not require harvesting at prospective donor sites, resulting in less reported pain.


The Phase 1b study results showed that safety observations for StrataGraft tissue were comparable to those for autograft. Pruritus (itching) was the most commonly reported treatment-emergent adverse event (TEAE), occurring in five of 30 study participants (17%); two of the five were possibly related to study treatment. All study treatment-related TEAEs were mild or moderate in severity, and all resolved by the end of the study. Local infection was not observed at any of the StrataGraft treatment sites.