Breakthrough : SCTIMST doctors develop Human Albumin Conjugated drug to fight Cancer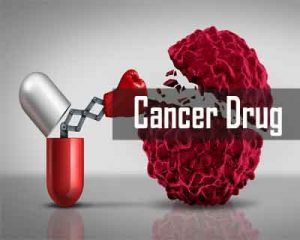 New Delhi: In a breakthrough therapy that is proving its mettle as anti-inflammatory and anti-cancer, doctors at Sree Chitra Tirunal Institute for Medical Sciences and Technology (SCTIMST), Thiruvananthapuram have developed a groundbreaking drug delivery system derived from natural compounds which can be given intravenously.
It is an intravenous delivery system, enabling 100 fold increase in drug bio-availability and is a mix of human serum albumin and a plant-based drug, an institute source told PTI.
The drug is a conjugation of a particular bioactive molecule derived from a commonly available plant and serum albumin, which is a protein found in abundance in the human body which may increase its biocompatibility. The drug can be administered intravenously. The drug has already been patented.
Read Also:Low-dose aspirin for long duration lowers lung cancer risk: JAMA
This combination is the first of its kind as human albumin which is more compatible with the human body is being used.
While the drug has shown success in animal trials, Clinical trials in humans have to be completed and results assessed as the ensuing steps towards commercialization.
"We have done the initial animal trials and it has been proved anti-inflammatory. Already the technology has been transferred," the lead investigator, Dr. Lissy Krishnan informed TOI
Explaining the special features of this drug, Dr. Lissy Krishnan, the senior scientist at SCTIMST and the lead investigator, "Such molecules extracted from plants are insoluble in water but soluble only in organic solvents like chloroform. Many universities and research institutes often prove in labs the anticancer properties of chemicals derived from plants and publish papers. But such attempts do not benefit patients, as these molecules are insoluble in water and cannot reach the cancer tissues,
"As it's a cytotoxic drug, we need to get the right kind of concentration for multiple dosage therapy. Though we have found it safe in animals, a few more studies have to be done to get regulatory approvals for trial in human beings. More data needs to be generated for the approvals, and we will go for the Phase I clinical study in normal volunteers and then select volunteers," Dr. Krishnan added
The research for the special molecule started in 2010 and the project is being funded by ICMR. In the sense of trials and testing, there is still a long way to go.
There will be a few more phases of clinical trials and involvement of industry partners before the drug can get final approval from authorities like the Drugs Controller General of India, SCTIMST director Asha Kishore told TOI.