Breakthrough: Poliovirus effective in treating brain cancer, says New Trial in NEJM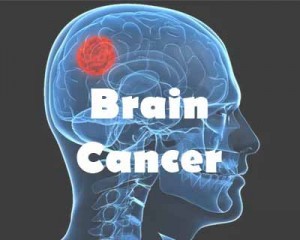 A genetically modified poliovirus therapy shows significant improvement in long-term survival for patients with recurrent glioblastoma (brain cancer), according to the results of phase 1 clinical trial published in the journal The NEJM.
The authors reported that 21 percent of patients were still alive three years after the recurrence of glioblastoma. Glioblastoma is an aggressive type of cancer that can occur in the brain or spinal cord. Glioblastoma forms from cells called astrocytes that support nerve cells. It can occur at any age but is often found more in older adults. It can cause worsening headaches, nausea, vomiting and seizures.
Darell D. Bigner and his associates conducted a dose-finding and toxicity study to determine the toxicity profile and phase 2 dose for intratumoral convection-enhanced delivery (targeted delivery of therapeutic agents to the CNS with a pressure gradient through a catheter) of PVSRIPO in patients with recurrent WHO grade IV malignant glioma. The secondary objective was to estimate overall survival among these patients, as compared with a historical control group.
"Glioblastoma remains a lethal and devastating disease, despite advances in surgical and radiation therapies, as well as new chemotherapy and targeted agents," said Darell D. Bigner, He added,"There is a tremendous need for fundamentally different approaches. With the survival rates in this early phase of the poliovirus therapy, we are encouraged and eager to continue with the additional studies that are already underway or planned."
The therapy includes a genetically modified form of the poliovirus vaccine, which is infused directly into the brain tumor via a surgically implanted catheter. The modified virus preferentially zeroes in on tumor cells, igniting a targeted immune response.
For all 61 poliovirus patients, the median overall survival was 12.5 months, compared to 11.3 months for the historical control group.
The rate of overall survival of poliovirus patients at 24 months was 21 percent, compared to 14 percent for the historical controls. At three years, the gap widened further, with a survival rate of 21 percent for poliovirus patients, compared to 4 percent in the control group.
A phase 2 study is in the process which combines the poliovirus therapy with the chemotherapy drug lomustine for patients with recurrent glioblastomas.
The authors reported that 69 percent of study patients had a mild or moderate adverse event attributed to poliovirus as their most severe side effect. Low dose bevacizumab was used to help control the localized inflammation of the tumor and its side effects.
The study concluded that intratumoral infusion of PVSRIPO in patients with recurrent WHO grade IV malignant glioma confirmed the absence of neurovirulent potential. The survival rate among patients who received PVSRIPO immunotherapy was higher at 24 and 36 months than the rate among historical controls.
For more information log on to https://www.nejm.org/doi/full/10.1056/NEJMoa1716435
Source : With inpuths from journal The BMJ