Breakthrough Parkinsonism drug linked to numerous deaths : FDA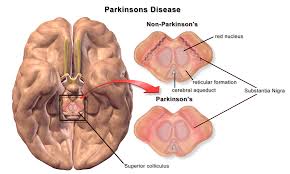 The safety of the Parkinson's drug pimavanserin (Nuplazid) is being reviewed by the U.S. Food and Drug Administration (FDA) following reports of numerous deaths and adverse effects caused by it. The drug was approved in 2016 for the treatment of delusions and hallucinations (psychosis) associated with the Parkinson's disease and is the only drug on the market that is approved for treating the two symptoms associated with the disease. It is a selective serotonin 5-HT2A inverse agonist.
It was approved on an expedited basis as a "breakthrough therapy," meaning it is intended to treat a serious or life-threatening disease or condition better than any other drug or treatment already on the market. The U.S. Congress created this designation in 2012 in an effort to speed up the FDA's approval process. About 200 drugs have been granted this designation since its creation. The drug is manufactured by Acadia Pharmaceuticals.
The drug is contraindicated in patients with a history of a hypersensitivity reaction to pimavanserin or any of its components. Rash, urticaria, and reactions consistent with angioedema.
Some of the reported side effects of the drug include peripheral edema, nausea, confusion, hallucinations, constipation, and gait disturbance.
During a House of Representatives hearing, FDA Commissioner Scott Gottlieb was asked "to answer why the drug was still on the market, even though there were 600 reported deaths associated with the drug in 2017." Gottlieb reportedly stated that he would "go back and take another look.
Gottlieb said he would "go back and take another look" at Nuplazid but would not comment specifically about its risks.
The FDA tracks "adverse events" of drugs reported by manufacturers, consumers and healthcare professionals. The fact that an adverse event was reported doesn't necessarily mean that the drug was the cause of it, but the FDA can use the reports to monitor potential issues and take appropriate action.