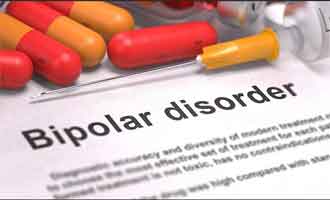 The US Food and Drug Administration granted Breakthrough Therapy designation to NRX-101 for the treatment of severe bipolar depression with acute suicidal ideation and behavior(ASIB) after initial stabilization with ketamine or another effective therapy, announced NeuroRx Pharma.
NRX-101 is a patented, oral, fixed-dose combination of D-cycloserine (DCS), an NMDA antagonist, and lurasidone, which has 5-HT2a receptor antagonist activity. In contrast with all currently approved antidepressant drugs, which primarily raise serotonin levels in the brain, DCS is shown to raise levels of two neurotransmitters: glutamate and glutamine (Glx). As such, NRX-101 may represent a new class of antidepressants with the potential to decrease suicidal thoughts, whereas serotonin-based antidepressants are associated with an increase in the risk of suicide in certain vulnerable patient populations.
Read Also: Lurasidone approved for Bipolar Depression in children by FDA
The drug bagged the Breakthrough Designation based in part on clinical data obtained in a multicenter STABIL-B feasibility study designed to evaluate the clinical effect of NRX-101 compared to a lurasidone control group.
"The FDA grant of Breakthrough Therapy Designation to NRX-101 recognizes the extraordinary unmet medical need that confronts patients with Severe Bipolar Depression," said Jonathan Javitt, M.D., M.P.H., CEO of NeuroRx. "These patients have previously been excluded from clinical trials of nearly all currently marketed antidepressants. We aspire to change that reality for more than 150,000 Americans each year who present for emergency care and more than 25,000 each year who lose their lives to this lethal condition."
Currently, the only FDA-approved treatment for suicidal bipolar depression is electroconvulsive therapy (ECT), which is shown to increase levels of Glx in the brain. Despite its effectiveness, ECT has a myriad of well-known adverse side effects, including confusion and memory loss
Read Also: Six weeks of Bright light therapy improves bipolar depression
NeuroRx is initiating a pivotal Phase 2b/3 clinical trial under the SPA comparing daily oral NRX-101 to standard therapy (lurasidone) in patients with Severe Bipolar Depression and Acute Suicidal Ideation following initial stabilization with ketamine. The FDA previously granted FAST TRACK designation for this protocol in 2017.

Bipolar disorder is characterized by significant changes in mood, from mania or hypomania to depression, often quite severe. The depressive phase, which is called "bipolar depression," can trigger suicidal thoughts and behaviors. Standard of care consists of hospitalized observation and electroconvulsive therapy (ECT). Unfortunately, most commonly-used antidepressants bear an FDA- mandated warning label identifying the potential to increase the risk of suicide.