Breakthrough - New Imaging test developed for Prostate cancer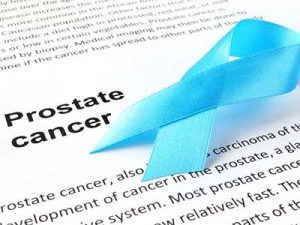 Dundee University-based Scientists have developed an accurate and reliable technique for diagnosing prostate cancer. The researchers have used an ultrasound process called shear wave elastography (SWE) to detect prostate tumours which is non-invasive and cheaper than current detection techniques. SWE technology is already used in diagnosing breast cancer and liver diseases. In order to make it applicable to prostate cancer a special probe has been developed by the research team.This prostate cancer test is going to be a cost effective tool for early diagnosis of prostate cancer.
Current methods for detecting a prostate cancer include a a digital rectal examination or DRE, a blood test to determine levels prostate-specific antigen (PSA)which rises when the disease is present in the prostate,a biopsy and MRI scans.Each carries unique problem with it . PSA results can be unreliable; a DRE is not good at identifying which cancers are benign and which need treatment; MRI scans cannot always give a definitive answer; while a biopsy carries a risk of infection and is expensive.The new method aims to take are of the problems by targeting the prostate with ultrasound.It has been demonstrated that since Cancerous tissue is stiffer than normal tissue so shear waves are slowed as they pass through a tumour.