Bravo: Doctors perform Eight transplants within 24 hours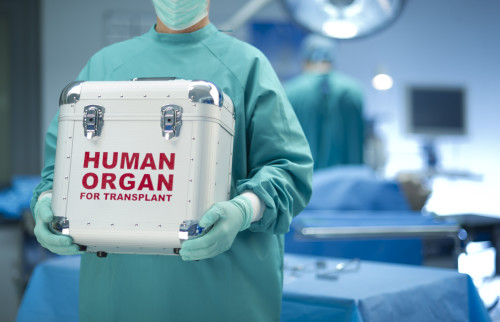 Mumbai: In what can be called as a historic occurrence in the state, doctors in the city successfully completed eight transplants within a span of 24 hours.

The doctors of Kokilaben Dhirubhai Ambani Hospital transplanted organs into the body of three patients suffering from organ failure. Liver and kidneys were harvested from a patient declared brain dead at the hospital after he met with an accident. The patient, Dilip Sampat, who used to run a business in Dahisar was admitted to the hospital on November 11 with accident injuries, but unfortunately could not survive during the treatment.

The family agreed to donate his organs and the organs were implanted to two patients including 60-year old patient from Gujarat who received his liver, a 26-year old woman from Andheri, undergoing dialysis for past three years received one of his kidney and the other kidney was transported to Jupiter Hospital, Thane.

His daughter Bhagyashree, a doctor also was instrumental in the donation.

In another case, a cadaveric liver was brought from Indore to Mumbai for a transplant that was done on a 62-year old woman, a Goregaon resident. The woman was undergoing treatment for liver cirrhosis for past three years.

A 21 year-old patient from Badlapur was also declared dead after an accident and subsequently his organs were also donated with his family consent. Harvested heart, liver and kidneys of the deceased were used on patients suffering with organ failures.

All the transplants happened between Tuesday and Wednesday afternoon, last week.