Olmesartan may induce unexplained diarrhea and weight loss: Case Report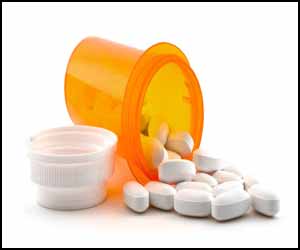 USA: Dr Sripriya Gonakoti at Department of Internal Medicine, North East Ohio Medical University, Canton Medical Education Foundation, Canton, Ohio, USA and colleagues have reported a rare case of olmesartan associated enteropathy. The case has appeared in the American Journal of Case Reports.
Olmesartan, an angiotensin receptor blockade class of antihypertensive medication has recently been associated with a seronegative sprue-like enteropathy. Patients typically present with diarrhoea and weight loss often prompting exhaustive diagnostic workup. Discontinuation of the drug leads to dramatic recovery, therefore prompting physicians to be aware of this possibility.
The case report describes the case of a 59-year-old Caucasian male who developed diarrhoea, vomiting and considerable weight loss associated with olmesartan -- a medication used for the treatment of high blood pressure (BP). Discontinuation of the drug lead to a dramatic recovery in the patient.
This case highlights the need for physicians to be aware of olmesartan associated enteropathy (OAE) in order to avoid unnecessary testing.
According to the case report, a 59-year-old patient was presented to the Emergency Department (ED) with complaints of vomiting, diarrhoea, and a 25-pound weight loss. His symptoms started 3 weeks prior and progressively worsened over time to the extent that he vomited anything he ate or drank. He was experiencing more than 10 loose bowel movements every day. He also complained of abdominal cramping which was unrelieved by over-the-counter medications, fasting, or bowel movements. His medical history was significant for hypertension, hypothyroidism, and reflux disease; and his home medications included metoprolol succinate, amlodipine, lansoprazole, olmesartan, and levothyroxine.
The workup of the patient showed that neither infectious causes nor celiac disease was the reason for his symptoms, however, colonoscopy and biopsy revealed lymphocytic colitis. "An upper endoscopy was also performed, and histopathology of the duodenum revealed total villous blunting," the study authors reported. They added, "In light of negative serology for celiac disease and after a detailed review of the patient's medications, the possibility of olmesartan-induced enteropathy was considered."
The patient's symptoms resolved following discontinuation of olmesartan. Follow-up endoscopy was performed several months following medication discontinuation, which revealed normalization of the small intestinal mucosa.
"A clear association between olmesartan and seronegative sprue-like enteropathy is emerging, and physicians need to be aware of the possibility of this rare drug-induced side effect and understand that this is potentially reversible after discontinuation of the medication," concluded the authors. "Extensive investigation for chronic diarrhoea in patients on olmesartan should be avoided and these patients should be given an olmesartan drug-free interval to see if symptoms resolve prior to pursuing further workup. As olmesartan is used worldwide, clinicians need to be cognizant of this remote side effect in order to reduce unnecessary diagnostic testing."
American Journal of Case Reports
For more details click on the link:
DOI: 10.12659/AJCR.913207