Bowel preparation for colonoscopy -- Updated ESGE Guideline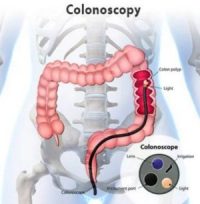 The European Society of Gastrointestinal Endoscopy (ESGE) has released an updated guideline on the bowel preparation for colonoscopy.
The guideline, published in the Thieme journal Endoscopy, is significant as inadequate bowel preparation is associated with lower rates of detection.
Colonoscopy is an outpatient procedure which involves examination of the inside of the large intestine (colon and rectum). It is usually performed to evaluate gastrointestinal symptoms, such as rectal and intestinal bleeding, or changes in bowel habits. During the process, a long, flexible tube (colonoscope) is inserted into the rectum. A tiny video camera at the tip of the tube allows the doctor to view the inside of the entire colon.
Key recommendations include:


Split-Dose bowel preparation for elective colonoscopy.


Same-day bowel preparation should be used as an alternative in patients undergoing afternoon colonoscopy.


High-volume/low-volume polyethylene glycol (PEG)-based bowel preparation should be performed in patients with inflammatory bowel disease.


A low fibre diet should be given to the patient a day before the colonoscopy.


Enhanced instructions should be used for bowel preparation.


Specific verbal or written instructions should be given to patients and clinic staff caring for hospitalised patients to improve the quality of bowel preparation.


PEG regimens should be prepared for bowel preparation in case of urgent colonoscopy for lower gastrointestinal bleeding.


Clinically validated high-/low-volume PEG-based/non-PEG-based agents should be used; the choice of laxative should be individualised in patients at a risk for hydroelectrolyte disturbances.


Repetition of colonoscopy should be done within 1 year in case of inadequate bowel preparation, unless clinically contraindicated.


The routine use of enemas should be avoided for bowel preparation.


The last dose of bowel preparation should be started within 5 hours of colonoscopy and completed at least 2 hours before beginning the procedure.


The routine use of oral sodium phosphate should be avoided for bowel preparation.


Oral simethicone should be added to bowel preparation.


To read the recommendations in detail log on to
https://doi.org/10.1055/a-0959-0505