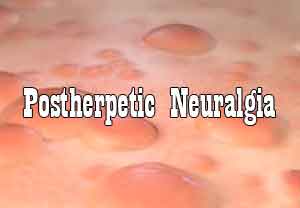 Botulinum toxin significantly decreases the severity of pain in postherpetic neuralgia (PHN)  patients and last for the 4-6 month of the period, reports a study published in the Journal of The Associations of Physicians of India. However, this decrease in severity becomes less prominent in the passage of time.
Post Herpetic neuralgia is a neuropathic pain that occurs after herpes zoster infection. Pratik Jain and his associates conducted a study to evaluate the efficacy of subcutaneous injection of botulinum toxin in patients suffering from PHN.
The study included nineteen patients suffering from PHN for more than 2 months. The severity of pain was assessed by visual analog scale (VAS). A total dose of 500 units of BTX-A was injected around the site of pain. The patients were followed at 1,2, 3,4,12 and 16 weeks after the administration of the drug.  The mean age was 56 years (age range 36 to 63) for non-pregnant patients. The two pregnant patients of age 28 and 32 years old who were in their 28 and 30 weeks of gestation were also included. The mean duration of PHN was 4.78 wks.
Read Also:Inj Triamcinolone and Lidocaine effectively reduces pain of Postherpetic Neuralgia
Key study findings:
There was a decrease in the intensity of pain in all the patients including the pregnant patients.
The magnitude of relief from pain varied from the patient to patient.
It had no correlation with the age of the patient, dermatomal involvement and duration of PHN.
Except for erythema at the site of injection in 3 patients, no other immediate side effects were noted up to an observation for 24 hours.
The decrease in the severity of pain was noted after 2 weeks of administration and the peak effect was noted at 4-6 weeks.
In both the pregnant patients, the pain lasted up to 16 weeks.
The pain recurred in the other patients (n=17). The drug was re-administered in 5 patients along with carbamazepine. However, the pain intensity was less in these five patients as compared to pre-study period. The remaining patients (n=12) did not consent for re-administration in view of the cost involved.
PHN pain is considered neuropathic in nature and has a very complex mechanism. The local peripheral BTX-A reaction may result in a reduction of various substances that sensitize nociceptors. This antinociceptive effect is associated with the inhibition of formalin-induced glutamate release and a possible reduction of the peripheral nociceptive input by inhibiting the release of substance -P and calcitonin – gene-related peptide, which plays a significant role in neurogenic inflammation.
"The encouraging results of this small clinical study lead us to conclude that BTX-A could be an alternative therapeutic modality in treating PHN if not complete but at least in reducing the intensity. It can be given safely to pregnant patients as well," write the authors.
For reference log on to http://www.japi.org/july_2018/10_OA_Subcutaneous%20Injection%20of%20Botulinum%20Toxin%20in.html