BOTOX an effective option for Prophylaxis of Migraine in children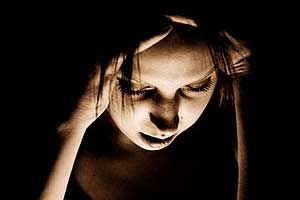 In a study, Dr.Shah S and associates have found that BOTOX is an effective option for Prophylactic Treatment of a Paediatric Migraine. This is the first longitudinal review of the use of Botox injections for migraine prophylaxis in children. The study has appeared in the Journal of Child Neurology.
The use of Botox in the pediatric population has not been evaluated for a chronic migraine in a longitudinal study. This retrospective study was carried out to determine the efficacy and safety of onabotulinumtoxin A in the prophylactic treatment of a chronic migraine in the pediatric population.
It is a common experience that a Migraine in children can be difficult to prevent and treat and therefore is a cause of many missed days of school and work for parents or caregivers. Botox has been used off-label to prevent migraines in pediatric patients. It has shown efficacy in small case series and retrospective reviews.
In the study, the authors retrospectively reviewed charts from 10 pediatric patients with a refractory migraine who received Botox for migraine prophylaxis at UC Irvine between 2012 and 2017. All these patients received a median of two treatments. The headache frequency declined from 15.5 days/month to 4 days/month after treatment. Drug-related adverse events were mainly injection site pain, and there were no severe adverse events.
The authors retrospectively evaluated pediatric patients who had been treated with onabotulinumtoxin A in the outpatient pain clinic for chronic migraine. Demographic data and pre- and posttreatment migraine days (frequency), pain scores (intensity), and duration of migraine episodes were collected from patient records.
Ten patients were included. Median pretreatment to posttreatment headache frequency was 15.5 [8, 29.5] to 4 [2, 10] days/month , durations were 8 to 1 hours, and intensity was 6 to 4. In all no serious adverse events were reported.
The researchers concluded that over a 5-year longitudinal period demonstrates statistically significant improvement from baseline. This is not a controlled study, but pediatric neurologists may benefit from this type of data when considering off-label medications for a migraine.
For further reference log on to :
Source : With inputs from Journal of Child Neurology