Bone TB is the prime cause for bone spine deformities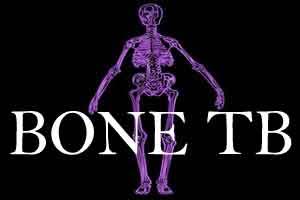 With the rise in the number of people suffering from bone Tuberculosis in India, medical experts have said that the disease is one of the major reason behind bone and spine deformities.

The ignorance about bone TB, during which the bacterium causing TB affects bones and the spine, also leads to limb shortening in growing children and full body paralysis.

According to the medical statistics, 5-10 percent of the total TB patients in India suffer from bone TB and the figure was on rise. India witnesses 15 lakh TB patients every year.

In India, Uttar Pradesh has the maximum number of bone TB cases followed by Maharashtra.

"Bone TB requires a different approach and duration of treatment is usually prolonged as compared to lung TB. About 50 percent of the bone TB affects spine, which causes paralysis if not treated well," said Abhay Nene, Spine Consultant at Mumbai based Wockhardt Hospitals.

"The worst suffering are to live the life with a painful deformity, limb shortening in growing children. Young spine TB patients (growing age) can present with late onset paralysis years after their disease has healed. The loss of spinal cord function or permanent paralysis which doesn't recover is also not very rare in spinal TB patients."

According to the doctors, the disease starts growing over the cartilage and then extends to the underlying bone.

"The symptoms include fever, chills, weight loss, and swelling. Bone TB is non infectious," Nene said.

The doctors have also said that the bone TB causes damage to the bone marrow.

Vispute, general physician at S.R.V. Hospital has said: "Bone TB may affect the bone marrow. After the drugs are given, the disease may live dormant in the bone marrow, causing it to affect the body's mechanisms of self renewal."