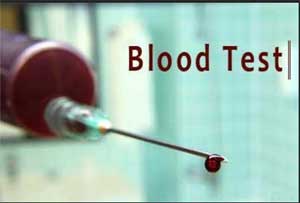 A rapid method of detecting liver fibrosis within an hour before the symptoms appear has been designed and verified using clinical samples, according to a study published in Advanced Materials.
Researchers at the University of Massachusetts have designed a sensor that uses large molecules called polymers, coated with fluorescent dyes that bind to blood proteins based on their chemical properties. The fluorescent dyes change in brightness and color, yielding a different pattern of fluorescence depending on the protein composition of the blood sample.
Liver disease is one of the most common causes of premature death with the irreversible damage caused by fibrosis, and ultimately cirrhosis. Early detection of liver fibrosis would facilitate treatment of the underlying liver disease to limit progression but the major problem is that it's asymptomatic.
"We hope that our new test could be used on a routine basis in GP surgeries and hospital clinics to screen people who face an elevated risk of liver disease, but don't yet show signs of liver damage to identify those with serious fibrosis, so that they can access treatment before it's too late. This may open the door to a cost-effective regular screening programme thanks to its simplicity, low cost and robustness, said co-lead author Professor William Rosenberg (UCL Institute for Liver & Digestive Health).
The researchers tested the sensor by comparing results from small blood samples (equivalent to finger-prick checks) from 65 people, in three balanced groups of healthy patients and those with early-stage and late-stage liver fibrosis. The groups were determined using the Enhanced Liver Fibrosis (ELF) test which is the existing benchmark for liver fibrosis detection that requires samples to be sent away to a lab for analysis.
The study found that sensor could identify different patterns of protein levels in the blood serum of people in the three groups. By comparing the different samples, the sensor array identified a 'fingerprint' of liver damage, the process known as a chemical nose by recognizing the difference between healthy and unhealthy blood samples without relying on known disease markers.
The test could distinguish fibrotic samples from healthy samples 80% of the time and between mild-moderate fibrosis and severe fibrosis 60% of the time.
The sensing strategy uses a 'signature'-based approach that is highly versatile. "A key feature of this sensing strategy is that it is not disease-specific, as it is applicable to a wide spectrum of conditions, which opens up the possibility of diagnostic systems that can track health status, providing both disease detection and the monitoring of wellness," said co-lead author Professor Vincent Rotello.
For more reference log on to https://doi.org/10.1002/adma.201800634