Novel minimally invasive procedure may help improve blood sugar in diabetes: Study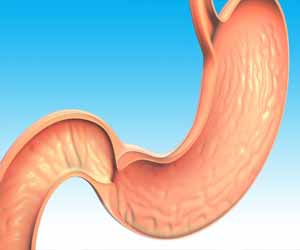 USA: Duodenal mucosal resurfacing (DMR) is a novel minimally invasive procedure that may improve blood sugar in diabetics. The ablative procedure that promotes the regrowth of duodenal mucosa, is safe and has metabolic benefits for patients with type 2 diabetes (T2D), according to a recent study. The study was presented at the annual meeting of the American Association for the Study of Liver Diseases (ASLD).
According to the study, a single Duodenal mucosal resurfacing procedure was safe and elicited favourable, disease-modifying, metabolic effects and improved hepatic, blood sugar, and body weight parameters through 24 weeks in patients with sub-optimally controlled T2D.
"Duodenum is a key metabolic signalling centre, and duodenal mucosal hyperplasia is a potential therapeutic target for insulin-resistance (IR)–related metabolic diseases. DMR is a novel, minimally invasive, and endoscopic mucosal ablative procedure that promotes healthy regrowth of the duodenal mucosa. Previous studies have shown Duodenal mucosal resurfacing to improve blood sugar and hepatic parameters in T2D patients. This indicates its potential benefit in T2D with concomitant nonalcoholic fatty liver disease/nonalcoholic steatohepatitis (NAFLD/NASH)," wrote the authors.
Arun Sanyal, a professor in the gastroenterology division of the department of internal medicine at Virginia Commonwealth University School of Medicine in Richmond, and colleagues conducted a first sham-controlled, double-blind, prospective study of DMR in patients with sub-optimally controlled T2D, conducted across 11 sites (9 in EU, 2 in Brazil).
108 eligible patients (HbA1c of 7.5-10%, BMI ≥24 to ≤40kg/m2, on stable treatment with ≥1 oral anti-diabetic medication) were randomized in the ratio 1:1 to receive DMR (n=56) or sham procedure (n=52).
Primary efficacy endpoints are a change in liver magnetic resonance imaging-proton density fat fraction (MRI-PDFF) from baseline to 12 weeks in patients whose baseline liver MRIPDFF was >5% and change in HbA1c from baseline to 24 weeks. Secondary endpoints assessed include a change in relative MRI-PDFF from baseline to week 12 and weight from baseline to week 24.
The primary analysis population (modified intent to treat [mITT]) included randomized patients in whom the study procedure was attempted.
Key findings of the study include:


Prespecified interaction testing revealed non-homogeneity between one country and the remaining patient populations; therefore analyses were stratified.


In the mITT cohort (DMR, n=39; sham, n=36), most patients were male (77%); mean (SD) age was 57.2 (8.9) years, BMI was 31.1 (3.9) kg/m2, HbA1c was 8.3 (0.6), HOMA-IR was 5.1 (2.7), and liver MRI-PDFF (in patients with MRI-PDFF >5% at baseline, n=60) was 17.1 (7.2) at baseline— parameters were well balanced between DMR/sham groups.


Median change from baseline at 12 weeks in liver MRI-PDFF was –5.4% (DMR) and –2.4% (sham).


Median change from baseline in HbA1c at 24 weeks was –0.6% (DMR) compared with –0.3% (sham).


No serious adverse events or unanticipated adverse device effects were reported through 24 weeks.


The rate of hypoglycemia was similar between DMR and sham groups.


The abstract LO2 "Topline Results from the First Randomized, Double-Blind, Sham-Controlled, Prospective, Multicenter Study of Duodenal Mucosal Resurfacing (DMR) Efficacy, Safety, And Impact on NASH Biomarkers in Patients with Type 2 Diabetes (T2D)" was presented at the annual meeting of the American Association for the Study of Liver Diseases.
Source : ASLD annual meeting