Type 2 diabetes: Eye device that measures blood sugar levels granted patent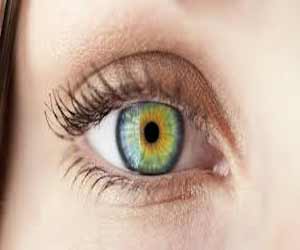 USA: A device that uses the eye to measure blood sugar levels has been granted a patent. This brings the device, currently known as an optical glucometer, one step closer to being made available to the public.
The current standard method for measuring blood sugar levels in diabetic patients is finger-pricking tests that uses a flash glucose monitor or a continuous glucose monitor (CGM). This new device could eliminate the need for this invasive test.
Prof Bill Baker, a type 2 diabetes patient since 2003, quickly got tired of finger-pricking tests and decided to use his skills to find less invasive method to check blood sugar levels. The theoretical physicist, from Furmin University in South Carolina then developed the pioneering product.
Explaining the theory behind this development Prof Baker said: "I noticed that after I had a meal, my vision blurred. I thought, 'what is the origin of this?" "An ophthalmologist friend explained that the lens of the eye reacts to changes in blood glucose levels." This made him think about how it could be used to help people with type 2 diabetes.
To help explore further options, he enlisted the help of Prof Paige Ouzts, an infrared laser physicist from Lander University.
Prof Ouzts said: "When we first started, we wanted to know if there was another way to detect blood glucose. It morphed over time into this. We thought since your body is an infrared emitter, why can't we use infrared technology, infrared sensors?"
Working together, they developed the device, which uses infrared sensors to take a picture of the eye.
Explaining in more detail how it works, Prof Baker said: "You make an image of the eye in the appropriate wavelengths, and that can be used to determine actual glucose concentration in the fluid in your eye. It's as good as a glucometer."
Having spent years testing the technology on Prof Baker, the duo decided the device was finally ready for the next step and requested help from Furmin University. The university filed the patent paperwork which has since been granted. It is the first patent to be owned by the institution in its nearly 200-year history.
The product will have more challenges to go through before it can be made available for use by the public. Tests will be needed to ensure it is safe and accurate before it can be approved by regulatory bodies.