Hypoglycemia may increase CVD and mortality risk in diabetes patients, finds study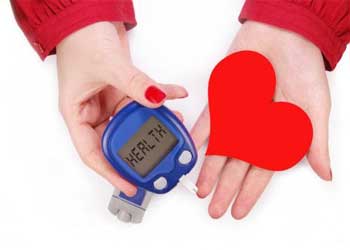 South Korea: An episode of sudden and severe low blood sugar (hypoglycemia) in patients with type 2 diabetes may increase the risk of cardiovascular disease (CVD) and mortality, finds a recent study published in the Cardiovascular Diabetology journal.
The global prevalence of diabetes is continuously increasing. This indicates that diabetes is becoming a silent epidemic on a global scale posing a serious health concern. Poor control of blood sugar is associated with increased diabetic complications and mortality, especially those concerned with CVD.
Severe hypoglycemia (SH) is defined as a hypoglycemic episode requiring aid to treat and can lead to several adverse effects. Several previous studies have suggested an association between hypoglycemia and CVD, mortality in type 2 diabetes. Still, there is no consistent evidence on the frequency of SH episodes and CV outcomes in type 2 diabetes.
Jae-Seung Yun, The Catholic University of Korea, Seoul, South Korea, and colleagues investigated the association regarding severe hypoglycemia episodes with cardiovascular disease risk and all-cause mortality in patients with type 2 diabetes.
The researchers obtained follow-up data from the National Health Insurance System database, of 1,568,097 patients with type 2 diabetes. Type 2 diabetes, severe hypoglycemia, and major comorbidities were identified using International Classification of Diseases 10 codes and medication information.
The primary outcome was newly developed myocardial infarction (MI), stroke, heart failure, or all-cause mortality. Participants were followed from the baseline index date to the date of death or until December 31, 2015.
Also Read: Diabetes increases heart failure risk predominantly in women: Diabetologia
Key findings include:


In total, 19,660 (1.2%) patients developed at least one severe hypoglycemia event during the period from 2007 to 2009.



After adjustment for confounding factors, the hazard ratio (HR) of MI significantly and sequentially increased.




Similar findings were noted regarding the relationship of severe hypoglycemia episodes with stroke, heart failure, and all-cause mortality.




Risks for all outcomes were highest within 1 year from the index date and showed decreasing trends with follow-up.



Also Read: High-intensity exercise may restore heart function in people with type 2 diabetes
"Sensitivity analyses of the data from the subgroup population and 797,544 subjects who received a national health examination did not change the significance of the main findings," wrote the authors.
"This study highlights the prognostic importance of the prior history of SH on cardiovascular events and mortality. SH was strongly and positively associated with and exhibited a dose-dependent and temporal relationship with subsequent macrovascular morbidity and all-cause mortality," said the authors. "In addition, the study illustrates the need for careful management and frequent monitoring of all individuals with type 2 diabetes to minimize the risk of hypoglycemia."
"More studies are needed to clarify whether prior SH is itself a real risk factor for CVD and mortality or whether it is a marker for another factor, such as cardiac autonomic neuropathy, which may be associated with increased mortality," they concluded.
To read the complete study follow the link: https://doi.org/10.1186/s12933-019-0909-y