Blood sugar monitoring by new device, freeStyle libre reduces diabetes complications, reports audit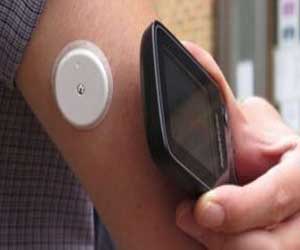 Blood sugar monitoring by flash testing device freestyle libre- reduces diabetes complications including episodes of hypoglycemia and diabetic ketoacidosis. According to a new UK audit report, FreeStyle Libre, a flash blood sugar monitoring system reduced incidences of low blood sugar in roughly 80% of people with continuous glucose monitors, CGM.
The FreeStyle Libre is more affordable than continuous glucose monitors(CGM) and it provides 'flash glucose monitoring' with glucose readings provided by scanning a sensor rather than pricking the finger.
The Association of British Clinical Diabetologists carried out an audit into the flash glucose monitoring system and found a significant improvement in diabetes control measured by HbA1c, especially in people who had higher blood sugar levels before using the Libre. The results were published at the American Diabetes Association's 79th Scientific Session earlier this month.
Blood sugar monitoring is an integral part of Diabetes management. The conventional methods of testing and monitoring at times dissuade a patient because of the nature of the disease being chronic and therefore requiring frequent testing at intervals. The convenience in usage increases the compliance as has been found in the new monitoring system.


During the study, the researchers collected data from 4,709 people with type 1 diabetes and followed up on 1,299 of this group, comparing health data in the year before initiation of the FreeStyle Libre with the results six months on from using the device.

A total of 79% participants said time in hypoglycemia went down with the use of the device, while 31% said the frequency of hypoglycemias was reduced and 39% had less nocturnal hypoglycemias.

Additionally, 9% of the participants reported a reversal of hypoglycemia unawareness, and there was a significant improvement in the gold score, which is a measurement of awareness of blood sugar levels falling. There was also a major improvement in the Diabetes Distress Score, a diabetes-related emotional score.


The study also found a reduction in Hospital admissions for hypoglycemia, hyperglycemia and diabetic ketoacidosis (DKA). The researchers feel that a one-year follow up is required to confirm this set of findings.


The experts feel that by using the device an increased number of those with type 1 diabetes are more likely to successfully achieve glycaemic control and avoid diabetes-related complications in the longer term."The Libre, developed by Abbott, will soon be available freely for the end users.