Metformin not only lowers blood sugar but also reduces CVD related deaths in diabetes, reveals study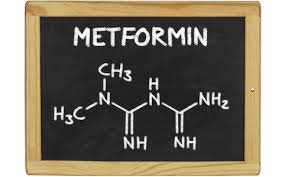 Blood sugar lowering property of Metformin is well established but it also reduces CVD related deaths in diabetes, reveals a new study.
Metformin used as a blood sugar-lowering drug may also reduce chances of CVD related deaths in Type 2 diabetes patients, finds a study published in the Journal, Circulation.
Metformin is a first-line drug prescribed for controlling blood sugar in type 2 diabetes patients. However, its cardiovascular benefits are not well understood. The present study sought to investigate the cardiovascular benefits of metformin in type 2 diabetes patients.
According to studies, at least 68 percent of people aged 65 or older with diabetes die from some form of heart disease and 16% die of stroke. Adults with diabetes are two to four times more likely to die from heart disease than adults without diabetes. The American Heart Association considers diabetes to be one of the seven major controllable risk factors for cardiovascular disease.
In this post hoc analysis, patients in SAVOR-TIMI 53 with a total 12,156 baseline biomarker samples were classified as Ever versus Never taking metformin during the trial period. Associations between metformin exposure and outcomes were estimated using the inverse probability of treatment weighting (IPTW) Cox modeling for the composite endpoint of CV death, myocardial infarction (MI), or ischemic stroke as well as CV death and all-cause mortality with the inclusion of biomarkers as covariates. Additional sensitivity analyses included propensity score matching and Cox multivariable models.
Following the analysis, the authors found that


Of the 12,156 patients with baseline biomarker samples, 8,971 (74%) had metformin exposure, 1,611 (13%) had prior HF, and 1,332 (11%) had at least moderate CKD (eGFR ≤45 mL/min/1.73m2).


Metformin use was associated with no difference in risk for the composite endpoint, but lower risk of all-cause mortality.


There was no significant relationship between metformin use and these endpoints in patients with prior HF or moderate to severe CKD.


" In a cohort of 12,156 patients with T2DM and high CV risk, metformin use was associated with lower rates of all-cause mortality, including after adjustment for clinical variables and biomarkers, but not lower rates of the composite endpoint of CV death, MI, or ischemic stroke. This association was most apparent in patients without prior HF or moderate to severe CKD." concluded the authors.
For reference, click on the link
https://doi.org/10.1161/CIRCULATIONAHA.119.040144