Blood sugar control: PGIMER to conduct study on food products to validate their low glycemic index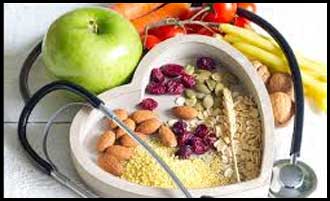 India: The researchers from Postgraduate Institute of Medical Education and Research (PGIMER) and National Agri-Food Biotechnology Institute (NABI) are conducting a six-month study to validate the low glycemic index (GI) of food products and understand the effects of the same.
A memorandum of understanding (MoU) for this purpose was signed recently at NABI's campus in Mohali.
The study is intended to create awareness on the positive effects of low glycemic levels on health among the increasing diabetic population of the country. Diabetes is the fastest-growing problem in India, having over 30 million people diagnosed with diabetes.
Glycemic index is a relative ranking of carbohydrates in foods according to their impact on blood sugar levels. In simpler terms, it is a value assigned to foods based on how slowly or how quickly those foods cause increases in blood glucose levels. Foods with a lower GI value (55 or less) are slowly digested, absorbed and metabolized causing a slower increase in blood sugar and therefore, insulin levels.
Foods low on the glycemic index include most fruits, non-starchy vegetables, carrots, pasta, converted rice, barley, bulgar, sweet potato, corn, yam, lima/butter beans, peas, legumes, whole-wheat bread, and lentils.
The test programme is conceived and monitored by Dr TR Sharma, executive director, NABI, Dr Mahendra Bishnoi, NABI, and Dr Sanjay Bhadada, Professor, Endocrinology, PGIMER.
Dr Bishnoi briefed about the project and its importance for increasing diabetic population in India. Dr Bhadada talked about the importance of collaborative research in lifestyle disorders as the PGI plays a significant role in human trials.
"Over the years, Cremica has developed low glycemic index sauces, dressings and jam, specially made with low glycemic index-based sugars," said Akshay Bector, CMD, Cremica Food Industries Ltd.
"The joint study is being undertaken to validate benefits. By funding the study, we intend to create awareness about the positive effects of low glycemic levels on health and in a way to help our consumers make the right choice," he added.
NABI Executive Director T.R. Sharma said research activities in the institute have direct public health relevance. The study will be funded by Cremica Food Industries Ltd.