Higher BP variability may worsen Alzheimer disease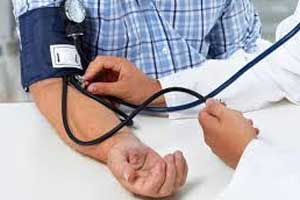 Netherlands: High visit-to-visit blood pressure variability (BPV) is associated with an accelerated cognitive decline in Alzheimer disease (AD) patients, according to results from a post hoc analysis of a large randomized controlled trial.
Results of the study, published in the AHA journal Hypertension suggests that targeting BPV could be a future target to slow decline in AD patients.
Blood pressure variability has been shown to have predictive value over blood pressure (BP) levels alone in stroke patients. Jurgen A.H.R. Claassen, Donders Institute for Brain, Cognition and Behaviour, Nijmegen, the Netherlands, and colleagues assessed whether BPV predicts cognitive and functional decline in Alzheimer disease, using data from a randomized trial (NILVAD [A European Multicentre Double-blind Placebo-controlled Phase III Trial of Nilvadipine in Mild to Moderate Alzheimer's Disease]).
"Regarding day-to-day BPV, our study was the first to examine this in patients diagnosed with AD," wrote the authors.
The study included 460 participants, aged 72.1 years, with a mean BP of 134.0/75.1 (10.9/6.3) mmHg. Patients with mild-to-moderate Alzheimer disease and ≥ 3 office BP measurements were included. Day-to-day BPV in a subsample was evaluated using home BP measurements.
Greater deterioration on Alzheimer's Disease Assessment Scale–cognitive subscale was seen in the highest quartile of BPV vs the lowest quartile, following 1 year. This link was still present after 1.5 years.
"The mechanisms linking BPV to AD are still unclear and warrant more research, for example, on the differential roles of systolic and diastolic BPV, on the different BPV metrics, and the timeframes within which BP is measured," write the authors.
"This post hoc analysis of a large randomized controlled trial suggests that high visit-to-visit BPV is associated with accelerated cognitive decline in patients with AD. In addition, high day-to-day BPV might be associated with functional decline. Future studies should investigate both types of BPV and the potential to modify BPV in a large and longitudinal setting," they concluded.
More Information:
"Blood Pressure Variability and Progression of Clinical Alzheimer Disease" published in the
Hypertension
journal.
DOI:
https://doi.org/10.1161/HYPERTENSIONAHA.119.13664
Journal Information:
Hypertension
Source : Hypertension