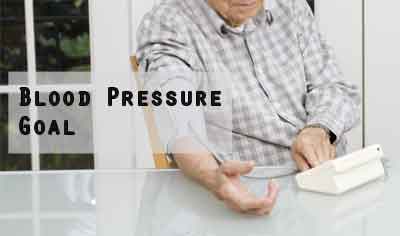 Since JNC8, there has been questions at the more intensive control of the blood pressure in diabetic patients and its benefit in reducing the mortality and morbidity of the patients. The reason talked about was lack of definite evidence and thus the recommendations were that blood pressure need not reduced less than 140/90 in diabetic patients.
This report was intensely debated by the various guideline makers as well as practitiioners and a Trial named Sprint Trial was conducted to make this issue clear.
Goal blood pressure in diabetic patients (December 2015)
The Systolic Blood Pressure Intervention Trial (SPRINT) found that more intensive as compared with standard blood pressure control reduced mortality and major cardiovascular events in non diabetic hypertensive patients at high cardiovascular risk .Despite not enrolling patients with diabetes, SPRINT findings are indirectly applicable to diabetic patients, who also have a high cardiovascular risk. Based upon data from SPRINT, plus information from previous goal blood pressure trials performed in patients with diabetes, UpToDate now suggests
A goal blood pressure of 120-125/<90 mmHg in diabetic patients (if automated oscillometric blood pressure readings are used to measure blood pressure), or a goal blood pressure of 125-130/<90 mmHg (if manual ausculatory measurements are used), rather than a goal blood pressure of <140/<90 mmHg (using manual ausculatory measurements).
Article source
 A Randomised Trial of Intensive versus Standard Blood-Pressure Control.AU SPRINT Research Group, Wright JT Jr, Williamson JD, Whelton PK, Snyder JK, Sink KM, Rocco MV, Reboussin DM, Rahman M, Oparil S, Lewis CE, Kimmel PL, Johnson KC, Goff DC Jr, Fine LJ, Cutler JA, Cushman WC, Cheung AK, Ambrosius WT N Engl J Med. 2015;373(22):2103.