Bisphosphonates reduce fracture risk and not mortality in osteoporosis patients: JAMA Study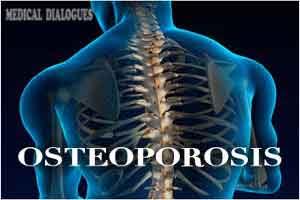 Delhi: Treatment with bisphosphonates should only be limited to reduce fracture risk in osteoporosis patients and not for any additional reduction of mortality, suggests results of a recent meta-analysis published in the JAMA Internal Medicine journal.
The study found that bisphosphonate use was not associated with reduced mortality risk in addition to decreased fracture risk in osteoporosis patients.
Some previous studies have shown that drug treatment particularly treatment with bisphosphonates, is associated with lower overall mortality in addition to decreased fracture risk. Steven R. Cummings, San Francisco Coordinating Center, San Francisco, California, and colleagues assessed whether randomized clinical trials demonstrate that treatment with bisphosphonates, particularly zoledronate, is associated with reduced mortality rates.
For the purpose, the researches explored that benefit in 38 randomized, controlled trials of osteoporosis drugs (21 studies of bisphosphonates, 7 studies of selective estrogen-receptor modulators, and 10 studies of parathyroid hormone analogs and other drugs) that involved 102,000 patients. The minimum duration of evaluated studies was 1 year.
Of 38 clinical trials that included 101 642 unique participants, 38 were included in the meta-analyses of all drug treatments (45 594 participants randomized to placebo; 56 048 to treatment); 21 clinical trials, of bisphosphonate treatments (20 244 participants randomized to placebo; 22 623 to treatment); and 6 clinical trials, of zoledronate treatments (6944 participants randomized to placebo; 6926 to treatment).
Key findings include:


No significant association was found between all drug treatments for osteoporosis and overall mortality rate (risk ratio [RR], 0.98).


Clinical trials of bisphosphonate treatment showed no significant association with overall mortality.


Clinical trials of zoledronate treatment showed no association with overall mortality rate; however, evidence existed for heterogeneity of the results.


"One could speculate that osteoporosis treatments might prevent mortality that sometimes follows major fractures (e.g., hip fractures) in frail elders. But if such an effect exists, it is too small to be evident in pooled studies of relatively short duration," explain the authors.
To read the complete study log on to
doi:10.1001/jamainternmed.2019.2779