................................ Advertisement ................................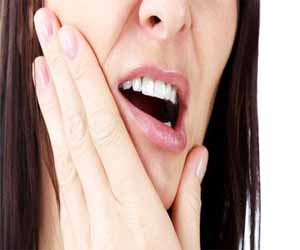 Use of oral bisphosphonates among postmenopausal women increases the risk of osteonecrosis of the jaw.
UK: Bisphosphonates — drugs commonly prescribed to postmenopausal women to prevent loss of bone density — has been found to increase the risk for hospital admission with osteonecrosis of the jaw by 6 times compared to women not using bisphosphonates in a recent study published in the journal Bone.
Osteonecrosis of the jaw is a recognized uncommon but important side effect of intravenous bisphosphonates but epidemiological evidence on the association between the two (bisphosphonates and risk of osteonecrosis of the jaw) is lacking. Clare J.Wotton,  University of Oxford, Oxford, UK, and colleagues examined the incidence of hospital admission with osteonecrosis of the jaw in participants from the Million Women Study (n = 521,695). Participants' mean age was 64.7 years at baseline. 
................................ Advertisement ................................
Also Read: Prenatal bisphosphonate exposure not linked to teratogenic risks
Key Findings of the study include:
................................ Advertisement ................................
During a mean follow-up of 8.2 years per woman, 100 women were admitted to hospital with first recorded osteonecrosis of the jaw, at mean age 72.4 years.
Almost a third (29/100) of the cases had ever-used oral bisphosphonates.
Ever-users had a six-fold increased risk of hospital admission for osteonecrosis of the jaw when compared with never-users.
The relative risk for osteonecrosis of the jaw in never-users of oral bisphosphonates was increased in women with prior cancer.
The estimated absolute risk of hospital admission for osteonecrosis of the jaw over a 5-year period from age 70 to 74 in women without prior cancer was 0.09 per 1000 in never-users and 0.69 per 1000 in ever-users of oral bisphosphonates.
Also Read: Women on drug holiday from bisphosphonates for more than two years have higher hip fracture risk
"To limit the possibility of serious side effects, recent guidelines in the UK suggest that long-term bisphosphonate therapy in postmenopausal women should be reviewed after about [3 to 5] years and that a drug holiday should be considered in women without a fracture with a score below the National Osteoporosis Guideline Group intervention threshold," the researchers wrote.
For detailed study log on to https://doi.org/10.1016/j.bone.2019.04.003
Medha Baranwal joined Medical Dialogues as an Editor in 2018 for Speciality Medical Dialogues. She covers several medical specialties including Cardiac Sciences, Dentistry, Diabetes and Endo, Diagnostics, ENT, Gastroenterology, Neurosciences, and Radiology. She has completed her Bachelors in Biomedical Sciences from DU and then pursued Masters in Biotechnology from Amity University. She has a working experience of 5 years in the field of medical research writing, scientific writing, content writing, and content management. She can be contacted at medha@medicaldialogues.in. Contact no. 011-43720751
To know about our editorial team click here
................................ Advertisement ................................