................................ Advertisement ................................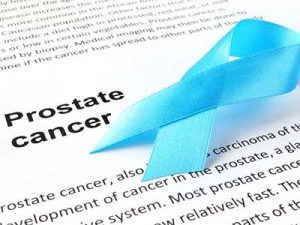 Biparametric magnetic resonance imaging can help rule out clinically significant prostate cancer and reduce unnecessary biopsies, according to a study in JAMA Network Open. Biparametric MRI uses fewer scan sequences (and no contrast media) and takes less time than multiparametric MRI.
Standard diagnostic transrectal ultrasonography (TRUS)–guided biopsies are offered to men with clinical suspicion of prostate cancer due to elevated prostate-specific antigen (PSA) levels and/or abnormal digital rectal examination results. However, men without prostate cancer undergo unnecessary biopsies because elevated PSA is not cancer specific.
A study was conducted to assess the diagnostic accuracy and negative predictive value (NPV) of a novel bpMRI method in biopsy-naive men in detecting and ruling out significant prostate cancer in confirmatory biopsies.
................................ Advertisement ................................
Roughly 1000 men in Denmark with elevated prostate-specific antigen levels or abnormal digital rectal exam results underwent bi-parametric MRI, followed by a standard ultrasound-guided biopsy. After standard biopsy, patients with suspicious lesions on MRI underwent targeted biopsy (ultimately, 70% of participants).
Significant prostate cancer was detected in 40% of the entire cohort. Biparametric MRI ruled out significant cancer most of the time, with a negative predictive value of 97%. Accordingly, the researchers say that by limiting biopsy to men with suspicious MRI findings, 30% of the patients could have avoided biopsy.
................................ Advertisement ................................
The study suggested that a low-suspicion bpMRI had a high NPV in ruling out significant prostate cancer in confirmatory biopsies. The results showed that bpMRI may be used as a triage test to exclude the presence of aggressive disease and avoid unnecessary biopsies with its inherent complications (severe infection, rectal bleeding, etc.
Commentators, meanwhile, highlight several issues. For example, with a positive predictive value of 56%, bi-parametric MRI "is a poor diagnostic test for ruling in clinically significant prostate cancer.
For more reference log on to
 https://jamanetwork.com/journals/jamanetworkopen/fullarticle/2683950
Dr Kamal Kant Kohli-MBBS, DTCD- a chest specialist with more than 30 years of practice and a flair for writing clinical articles, Dr Kamal Kant Kohli joined Medical Dialogues as an Editor-in-Chief for the Speciality Medical Dialogues section. Besides writing articles, as an editor, he proofreads and verifies all the medical content published on Medical Dialogues including those coming from journals, studies,medical conferences,guidelines etc.
Before Joining Medical Dialogues, he has served at important positions in the medical industry in India including as the Hony. Secretary of the Delhi Medical Association as well as the chairman of Anti-Quackery Committee in Delhi and worked with other Medical Councils in India. Email: editorial@medicaldialogues.in. Contact no. 011-43720751
To know about our editorial team click here