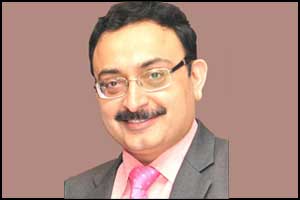 Peripheral artery disease is a common manifestation of atherosclerosis, in which the majority of the arterial lesions are located in the femoropopliteal tract. Approximately 70 % of the symptomatic patients have localized arterial disease, and the majority of patients with femoropopliteal suffer from lifestyle-limiting or disabling claudication.
Using dedicated crossing and re-entry devices, the technical success rate for percutaneous transluminal angioplasty. However, recanalization procedures had been limited by restenosis rates of 40 to 80 % of the treated segments already after 12 months for plain old balloon angioplasty (POBA) and even first- and second-generation nitinol stents resulted only in fair outcomes with one-year restenosis rates remaining in the range of 20 to 50 % depending on and increasing with lesion length. Recent advances in endovascular treatment such as drug-eluting balloons (DCB), drug-eluting stents as well as bioresorbable stents resulted in a significant improvement of longer-term technical success in recanalization of long femoropopliteal lesions. Bioresorbable scaffolds have obvious potential advantages over current metallic BMS/DES technology. These mainly include reduction of the potential clinical relapse because after bioresorption there is expected to be no further stimulus for in-stent restenosis (ISR), such as uncovered stent struts or durable polymer.
The absence of these foreign materials may also reduce the requirements for long-term dual antiplatelet therapy, resulting in the potential reduction in associated bleeding complications. However, BRS technologies without drug elution were associated with high TLR rates. More specifically 45% of late luminal reduction was attributed to neointimal hyperplasia at 6 months.These results suggest that the elution of antiproliferative agents might be indispensable to make the BRS clinically applicable and efficient at medium term. Dedicated peripheral BVS should be developed to address the needs of the different arterial and lesion characteristics encountered in 
PAD patients .
The author Dr N N Khanna is Interventional Cardiology and Senior Consultant in Cardiology & Coordinator of Vascular Services at Indraprastha Apollo Hospital, New Delhi.He is presenting of three topics at India Live 2018  
The following two tabs change content below.
Anjali Nimesh
Anjali Nimesh Joined Medical Dialogue as Reporter in 2016. she covers all the medical specialty news in different medical categories. She also covers the Medical guidelines, Medical Journals, rare medical surgeries as well as all the updates in medical filed. She is a graduate from Dr. Bhimrao Ambedkar University. She can be contacted at editorial@medicaldialogues.in Contact no. 011-43720751
Latest posts by Anjali Nimesh (see all)