Biologics safer than traditional methotrexate for treatment of psoriasis patients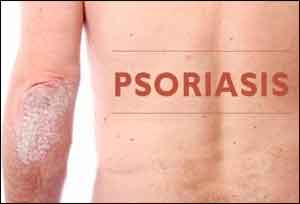 USA: Treatment of psoriasis patients using some of the newer, more targeted medications is associated with a decreased risk of infection compared to methotrexate, according to a recent study published in the journal JAMA Dermatology.
The comparative cohort study of 107 707 patients found a decreased risk of serious infection among new users of apremilast, etanercept, and ustekinumab when compared with the methotrexate -- a drug widely used since the 1960s as a first line treatment for moderate-to-severe psoriasis.
"Health care professionals should consider the risk of infection when choosing a systemic treatment for patients with moderate-to-severe psoriasis," advises the authors.
Psoriasis is an autoimmune disease, a class of disorders in which the immune system attacks the body's own healthy cells. In recent years, new medications -- known as biologics -- that inhibit the overactive immune system by targeting specific inflammatory pathways, have revolutionized the treatment of psoriasis and other autoimmune diseases. However, until now, few studies have documented the comparative safety of these various biologics.
Erica D. Dommasch, Department of Dermatology, Beth Israel Deaconess Medical Center, Boston, Massachusetts, and colleagues conducted the study to compare the risk of serious infection associated with biologic and nonbiologic systemic medications in patients with psoriasis.
"We found significant differences in the risk of serious infection across different systemic treatments for psoriasis," said Dommasch.
The investigators s analyzed medical and outpatient pharmacy claims of 107,707 patients from two large U.S. health insurance databases from 2003 to 2015. They reviewed outcomes associated with acitretin, adalimumab, apremilast, etanercept, infliximab, methotrexate, and ustekinumab.
Key Findings:


At treatment initiation, patients receiving acitretin, apremilast, infliximab, and methotrexate were older and had higher baseline co-morbidities than those receiving the subcutaneous biologics — adalimumab, etanercept, and ustekinumab.


For all therapies, the most frequently occurring serious infections, in order of frequency, were cellulitis, pneumonia, and bacteremia/sepsis.


Researchers identified a statistically significant decreased rate of overall serious infection among patients receiving apremilast, etanercept, and ustekinumab compared to those receiving methotrexate.


In particular, they pinpointed a significantly decreased serious infection risk with new apremilast users.


They also discovered a lower rate of bacteremia/sepsis in etanercept users, as well as a decreased pneumonia rate with ustekinumab recipients.


Acitretin, adalimumab, and infliximab didn't present different risks from methotrexate.


Among the three medications, infliximab carried a significantly increased serious infection rate compared to adalimumab.


Acitretin also presented a significantly increased risk of cellulitis compared to methotrexate.


The lowered infection risk with etanercept—but not adalimumab or infliximab—could be attributed to a dosing effect, researchers postulated. Additionally, ustekinumab's reduced infection risk suggests it is less broadly immunosuppressive.


"Among patients with psoriasis treated with systemic medications in 2 large US claims databases, new users of apremilast, etanercept, and ustekinumab had a decreased rate of serious infection compared with methotrexate," concluded the authors.
For detailed study log on to doi:10.1001/jamadermatol.2019.1121