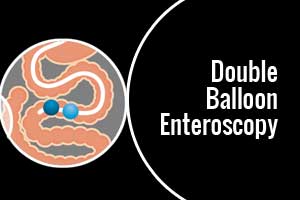 New Delhi : In an effort, to provide patients with one of the most advanced solutions, BGS Gleneagles Global Hospitals, a part of Parkway Pantai, announced the introduction of a novel procedure termed 'Double Balloon Enteroscopy' (DBE).
This procedure involves the use of a balloon at the end of a special enteroscopy camera and an over tube, which is a tube that fits over the endoscope. The over tube is also fitted with a balloon. The procedure is normally done under general anesthesia but may be done with the use of conscious sedation. DBE is an effective, non-invasive and convenient way to investigate the small bowel. This test is synonymous with minimal discomfort and a low complication rate. Depending on the indication, DBE offers patients an alternative to surgery.
At BGS Gleneagles Global Hospitals, DBE was successfully administered on a 57-year-old patient, who was diagnosed with cancer of the colon. Previously, the patient underwent surgery, chemotherapy and multiple cycles of radiation to tackle cancer. The taxing treatment resulted in side effects such as blood in the stool. To identify the cause of bleeding, she was made to undergo capsule endoscopy, where in a capsule with a camera within is swallowed and the images captured are analyzed. In this instance, the images showed multiple new abnormal blood vessels in the small intestine.
The condition was severe as the patient was directed two rounds of blood transfusion a week to match the blood loss. At this point, she was referred to BGS Gleneagles Global Hospitals for further treatment.
The more obvious option was to repeat surgery and remove major part of the small intestine. In this case, the patient would suffer deeply as it would cause weight loss, repeated diarrhea and loss of appetite.
With Double Balloon Enteroscopy, doctors at BGS Gleneagles Global Hospitals could reach the target site directly. This test enabled accurate diagnosis of the health abnormalities of the patient and further surgeries were avoided. With help of another special instrument, the abnormal blood vessels were destroyed with APC or Argon Plasma Coagulation. The procedure took approximately one hour, under anesthesia. The patient was discharged within 24 hours.
Nearly half a year later, the patient has not experienced a recurrence of bleeding and enjoys a healthy quality of life. She has not had to endure further blood transfusion either.
Commenting on this procedure Dr BS Ravindra, chief medical gastroenterologist, BGS Gleneagles Global Hospitals, said, "DBE has been successfully used to evaluate and manage gastrointestinal (GI) bleeding, abdominal pain, chronic diarrhea, tumors and other small bowel disorders. This test has proved to be of tremendous help to both patients and doctors. It has saved lives of several patients who were earlier misdiagnosed through regular endoscopy and colonoscopy procedures."
Adding, "DBE generally takes an hour and the patient will be discharged the same day or the next day of the treatment. It is a non-surgical, no scar treatment, that is also economical".
Thomas Mathew, COO, Gleneagles Global Hospitals, Bengaluru, further commented, "At Gleneagles Global Hospitals we have a team of eminent and highly trained gastroenterologists who are familiar with the latest surgical techniques and treatment methods available in gastroenterology. Along with this, patients will be privy to a critical multidisciplinary team of medical gastroenterologists and specialist surgeons to ensure an inclusive solution to all gastroenterological problems. Treatment here is specialized and covers all conditions of the gastrointestinal tract, helping in early detection and preventing chronic conditions."