Beware: Tramadol Associated with more deaths in osteoarthritis, says JAMA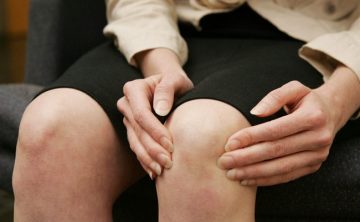 The study result indeed in a sharp contradiction to the recent guidelines by American Academy of Orthopaedic Surgeons and the American College of Rheumatology that strongly recommend nonsteroidal anti-inflammatory drugs (oral or topical) or tramadol for patients with symptomatic OA of the knee.
Management of pain in older patients having osteoarthritis, with the tramadol may by riskier as a recent study performed on more than 88,000 has shown a higher association between the formulation and risk of mortality.
Treatment with tramadol, a popular painkiller in older patients with osteoarthritis (OA) is associated with increased mortality compared with nonsteroidal anti-inflammatory drugs (NSAIDs), a lasted study published in the journal JAMA has revealed. The mortality risk with tramadol was similar to that associated with codeine.
The findings were based on a massive conducted by Chao Zeng, Department of Orthopaedics, Xiangya Hospital, Central South University, Changsha, Hunan, China, and colleagues who in an observational study of more than 88,000 patients examined the association of tramadol prescription with all-cause mortality among patients with osteoarthritis.
Also Read: Osteoarthritis of the Knee-AAOS Guidelines
"Among patients aged 50 years and older with osteoarthritis, initial prescription of tramadol was associated with a significantly higher rate of mortality over 1 year of follow-up compared with commonly prescribed nonsteroidal anti-inflammatory drugs, but not compared with codeine," the authors write.
"However, these findings may be susceptible to confounding by indication, and further research is needed to determine if this association is causal."
The investigators examined the data of 88,902 patients (mean age, 70.1±9.5; 61.2% women) age ≥50 who were treated for OA of the knee, hand, or hip at general practices in the United Kingdom between 2000 and 2015 and were followed for ≥1 year. In this cohort, patients were prescribed tramadol (n=44,451), codeine (n=16,922), diclofenac (n=6512), naproxen (n=12,397), celecoxib (n=5674), or etoricoxib (n=2946) as first-line therapy. The study's primary outcome was all-cause mortality during the year after an initial prescription of tramadol compared with the five other drugs examined determined with propensity score-matched studies for each cohort.
The prevalence of patients treated with tramadol for OA of the knee, hand, or hip was 3.4% in 2000, 11.1% in 2013, and 9.8% in 2015. Mean treatment duration for all drugs examined were: tramadol, 22 days; naproxen and diclofenac, 24 days; codeine, 25 days; etoricoxib, 27 days; and celecoxib, 31 days. Patients treated with tramadol vs the other drugs were older; had OA for longer periods; higher body mass index; and greater prevalence of comorbidities, additional prescriptions, and healthcare utilization.
Key Findings of the study included :


During the 1-year follow-up, mortality was found to be higher in patients treated with tramadol vs naproxen (278 deaths vs 164 deaths;) with a rate difference in mortality of 9.7 per 1000 person-years.


Similar results were found when tramadol was compared with diclofenac and celecoxibMortality during the year after treatment initiation was comparable in patients treated with tramadol vs codeine).


Also Read: Full-fat dairy cheese lowers risk of knee osteoarthritis, finds study
Tramadol, a weak opioid agonist, has been considered a potential alternative to NSAIDs and traditional opioids because of its assumed relatively lower risk of serious cardiovascular and gastrointestinal adverse effects than NSAIDs, as well as a lower risk of addiction and respiratory depression compared with other opioids" and that tramadol prescriptions for OA have been increasing since 2000, note the authors.
Based on the results of the study, the authors concluded that non-opioid therapy could be preferred for [the] management of chronic pain (eg, [OA]),"
For further reference log on to read the study in detail
10.1001/jama.2019.1347
Source : With inputs from JAMA