CAUTION!! does your toothpaste contain charcoal?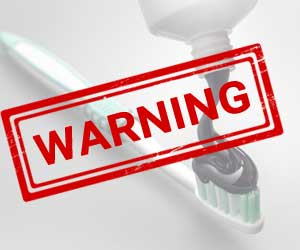 Charcoal containing toothpaste is increasingly popular these days and are promoted to be leading to the higher tooth whitening. Dozens of tooth whitening products contain charcoal claiming it to have detoxifying and destaining properties.
However, recently a literature review published in the British Dental Journal made a contrasting revelation that these charcoal containing products can do more harm than good to our teeth. According to the review not only these products failed to keep their promises, but also gave deleterious results such as increased dental caries, enamel abrasion, and even cancer.
Charcoal is usually produced by slow pyrolysis — the heating of wood or other substances in the absence of oxygen. Activated charcoal is charcoal processed to have a low -volume providing a high surface area for adsorption and chemical reactions. Activated charcoal is often used to manage drug overdose. Nowadays there is a hype of charcoal-based beauty products in the market ranging from face wash, shampoos to the deodorants.
Many oral health companies use charcoal in their product claiming it to have antiviral, antibacterial and detoxifying, and destaining properties. Indian market is flooded with such brands that sell charcoal containing toothpaste and tooth scrubs and the celebrity endorsement make these products more enticing. Some of the popular brands of toothpaste with charcoals include Colgate Total Charcoal Anticavity Toothpaste,
The present literature study was backed by another review published in the Journal of American Dental Association which examined 50 charcoal toothpaste from google.com and amazon.com for the ascertainment of their promises that they make in the endorsement of these products to have whitening, brightening, and detoxifying properties.
The literature search identified 118 eligible studies from which the authors identified thirteen studies that reported brushing the teeth with raw charcoal or soot; however, none of these studies met the inclusion criteria. Two studies offered nonspecific caries reductions, 3 studies reported deleterious outcomes (increased caries, enamel abrasion, nonquantified negative impact), and 1 study indicated only that brushing with raw charcoal had no adverse effects on oral hygiene. Seven other studies reported only on the use of charcoal for oral hygiene.
The review search could not find any revelation of the identified results with the therapeutic claims made by the brands in their product endorsement such as antifungal, antibacterial, the detoxifying property of these products. Furthermore, in the literature review, the authors identified one-third of the charcoal dentifrices to contain bentonite clay and one contained betel leaves.
The study also pointed out that 'possible health risks' associated with the use of charcoal-based toothpaste was linked to the addition of human carcinogenic polyaromatic hydrocarbons in charcoal.
The authors further recommended that Dental clinicians should advise their patients to be cautious when using charcoal and charcoal-based dentifrices with unproven claims of efficacy and safety.
The present study pointed out that the absorptive nature of charcoal in the dentifrices may limit the effects of flavorings, essential oils and any other constituents included in the formulation to mask mouth odor, thus limiting the effects of the dentifrices on halitosis.
The authors concluded that Charcoal-based dentifrices, in the absence of supporting scientific evidence, may be considered to be a fashionable, marketing 'gimmick' based on folklore on the use of different forms of charcoal for oral and dental remedies, or present day uses of charcoal for medical purposes. Consumers are advised to check the ingredients in the charcoal


To know more about the study, please click on the link


DOI:
https://doi.org/10.1038/s41415-019-0232-8