Beware- Even small intake of alcohol unsafe: Lancet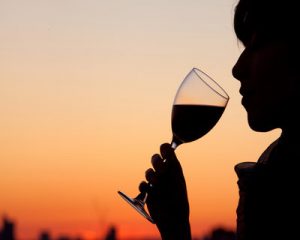 Alcohol is associated with 2.8 million deaths each year worldwide.
It is a leading risk factor for death and disease worldwide and is associated with nearly one in 10 deaths in people aged 15-49 years old, according to a study published in
The Lancet
that estimates levels of alcohol use and health effects in 195 countries between 1990 to 2016.
Based on their analysis, the authors suggest that there is no safe level of alcohol as any health benefits of alcohol are outweighed by its adverse effects on other aspects of health, particularly cancers.
Max Griswold, Institute for Health Metrics and Evaluation, University of Washington, and colleagues adopted a comprehensive approach to health accounting within the Global Burden of Diseases, Injuries, and Risk Factors Study 2016 and generated improved estimates of alcohol use and alcohol-attributable deaths and disability-adjusted life-years (DALYs) for 195 locations from 1990 to 2016, for both sexes and for 5-year age groups between the ages of 15 years and 95 years and older.
They estimate that, for one year, in people aged 15-95 years, drinking one alcoholic drink a day increases the risk of developing one of the 23 alcohol-related health problems by 0.5%, compared with not drinking at all (from 914 people in 100,000 for one year for non-drinkers aged 15-95 years
,
to 918 in 100,000 people a year for 15-95 year olds who consume one alcoholic drink a day).
Also Read: Smoking, Alcohol increase lifetime risk of AF : BMJ
Alcohol has a complex association with health, affecting it in multiple ways. Regular consumption has adverse effects on organs and tissues, acute intoxication can lead to injuries or poisoning, and alcohol dependence may lead to frequent intoxication, self-harm or violence. Some previous research has suggested that low levels of consumption can have a protective effect against heart disease and diabetes.
"Previous studies have found a protective effect of alcohol on some conditions, but we found that the combined health risks associated with alcohol increase with any amount of alcohol. In particular, the strong association between alcohol consumption and the risk of cancer, injuries, and infectious diseases offset the protective effects for ischaemic heart disease in women in our study. Although the health risks associated with alcohol starts off being small with one drink a day, they then rise rapidly as people drink more," says Dr. Griswold. "Policies focussing on reducing alcohol consumption to the lowest levels will be important to improve health. The widely held view of the health benefits of alcohol needs revising, particularly as improved methods and analyses continue to shed light on how much alcohol contributes to global death and disability."
The new study provides more robust estimates of alcohol consumption by combining alcohol sales data with the prevalence of alcohol drinking and abstinence, self-reported data on the amount of alcohol drank, tourism data to estimate the number of alcohol-drinking visitors to an area, and estimating levels of illicit trade and home brewing.
Global Pattern of Alcohol Consumption
Globally, one in three people (32.5%) drink alcohol – equivalent to 2.4 billion people – including 25% of women (0.9 billion women) and 39% of men (1.5 billion men). On average, each day women consumed 0.73 alcoholic drinks, and men drank 1.7 drinks.
Drinking patterns varied globally [5], the highest number of current alcohol drinkers was in Denmark (95.3% of women, and 97.1% of men) while the lowest were in Pakistan for men (0.8%) and Bangladesh for women (0.3%). Men in Romania and women in Ukraine drank the most (8.2 and 4.2 drinks a day respectively), whereas men in Pakistan and women in Iran drank the least (0.0007 and 0.0003 drinks a day respectively).
Risks Associated with Alcohol Consumption
Globally, drinking alcohol was the seventh leading risk factor for premature death and disease in 2016, accounting for 2.2% of deaths in women and 6.8% of deaths in men. However, in people aged 15-49 years old, alcohol was the leading risk factor in 2016, with 3.8% of deaths in women and 12.2% of deaths in men attributable to alcohol.
The main causes of alcohol-related deaths in this age group were tuberculosis (1.4% of deaths), road injuries (1.2%), and self-harm (1.1%). For people aged 50 years and older, cancers were a leading cause of alcohol-related death, constituting 27.1% of deaths in women and 18.9% of deaths in men.
The health problems associated with alcohol at age 50 or older varied depending on region. In high-income countries, cancers were the most common alcohol-related premature death and disease, while in low-income countries tuberculosis was the leading cause, followed by cirrhosis and chronic liver diseases. In middle- and high-to-middle income countries stroke was the main alcohol-related burden.
The authors found that there was only a protective effect between alcohol and ischemic heart disease, and there were possible protective effects for diabetes and ischemic stroke but these were not statistically significant. The risk of developing all other health problems increased with the number of alcoholic drinks consumed each day.
Combining these findings, the protective effect of alcohol was offset by the risks and overall the health risks associated with alcohol rose in line with the amount consumed each day. Therefore, the authors conclude that there is no safe level of alcohol.
Specifically, comparing no drinks with one drink a day the risk of developing one of the 23 alcohol-related health problems was 0.5% higher – meaning 914 in 100,00015-95 year olds would develop a condition
in one year
if they did not drink, but 918 people in 100,000 who drank one alcoholic drink a day would develop an alcohol-related health problem in a year.
This increased to 7% in people who drank two drinks a day and 37% in people who drank five drinks every day.
Because more in-depth information is not available, the study assumes that drinking patterns are the same across the year, but previous research suggests that changing drinking patterns, such as binge-drinking, could be linked to different levels of risk.
Source : With inputs from Lancet